For those in Metro areas, Virgin Mobile is a great brand. Their customers enjoy strong  network performance ( Virgin Mobile Australia use the Optus network ), with 4G speeds to rival Telstras. On top of that, Virgin Mobile customers have access to Virgin Benefits. Virgin Benefits are worthwhile, free, additional plan features and entitlements that customers get on top of offerings from other companies. Including Telstra.
Telstra articulate their differentiation primarily in terms of network coverage although there are additional phone plan features which they've implemented which we cover below. For example, you can pay to share data if you have a Telstra phone plan and a tablet computer. Telstra also offer you a lot of data in your first month so you can get used to how much you need.
Getting more for your money on the Telstra and Virgin Mobile networks
However, there is more to the story. Virgin Mobile is an MVNO – a Mobile Virtual Network Operator. They are a brand which is wholly owned by Optus. If you opt for Virgin Mobile you are really just choosing Optus in a different guise. And if what you really want is access to the Optus network, well then, there are better deals out there than Virgin Mobile.
Equally, if you want access to the Telstra network, there are MVNOs which can provide that for you. Below, we explain which. We recommend Cmobile for more affordable access to the Telstra network.
Our view of the best deals in market
Most people these days are shopping for a SIM Only deal. If you are choosing between Telstra or Virgin Mobile because you want to get the best balance of price and network, on a SIM only deal, you have some better options available to you. We would suggest these deals to you.
Boost Mobile | Best Prepaid Data Rates On The Full Telstra Network

Prepaid | 28 day expiry | On The Telstra Mobile Network 3G+4G
Boost Mobile are a reliable brand. They are the only phone company other than Telstra to resell the full Telstra 'Retail' Network. With Boost you'll get:
The full Telstra Mobile Network
Other phone companies resell part of the Telstra Mobile Network. Only Boost and Telstra plans allow you access the whole thing.
Free streamed audio:
Data free streaming of Apple Music (requires subscription) on top of the data included in your plan.
A range that includes 7 day and 28 day plans:
Boost offer a selection of plans including 7 and 28 day variants.
Recharge options from $10 to $50:
Boost have a total of 5 recharge options for their prepaid plans, ranging between $10 and $50.
Boost Mobile Plans For Your Mobile
All talk time and SMS for use in Australia to Australian numbers. All data is for use in Australia. You can learn more about this company in our Boost Mobile review.
CHECK BOOST MOBILE PLANS
Pros Of Telstra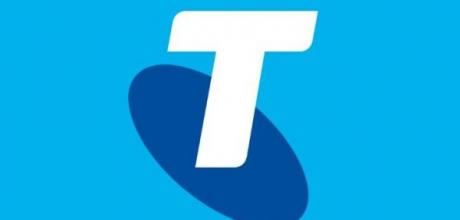 Telstra Have A Reliable Network
Telstra are a familiar brand. They offer Australians reliability above almost anything else. They have made significant investments in their network and are a long way ahead of rivals, including Virgin Mobile in the square kilometres they cover with the service. Telstra's already cover more than 85% of the Australian population with 4G.
As we often point out, however, at WhatPhone, the reality of the gap between the quality of networks is not quite what people think it is. There is only a small difference in network performance between Virgin Mobile Australia and Telstra, as this excerpt from the most recent Australian study shows.
Telstra Offer A Thanks Loyalty Program
Telstra also offer a 'Thanks' service for their existing customers which provides free or subsidized movie tickets, early notification of and access to concerts and other benefits. All of the Australian telcos are shifting to treating their own customers better and offering this sort of scheme ( we cover Virgin Mobile's, below. ) Telstra's loyalty scheme is the least impressive of all and should probably not be a deciding factor in whether you choose a phone from this network.
Telstra have started innovating
During the course of 2014, Telstra showed that they could innovate as well as any of the major phone companies. They've introduced the following :
Data sharing :
For a fee of $10 per month, per device, Telstra will allow you to share your data allowance between more than one device. For example, if you're entitled to 3 GB of data from your phone voice plan, by paying $20 per month, you would be able to share that allowance between your phone and a tablet computer with a SIM in it.
25 GB of data for the first month :
Most people have experienced the giddy thrill of getting a new phone under contract from a phone company. Many have known what it feels like to use the phone too much in the first month. By the time they've downloaded all their apps, downloaded all their emails and played with their new toy, many find that they have exceeded the data allowance in their cap. Obviously this gets them and Telstra off on the wrong foot. As a result, Telstra now offer the facility to use up to 25GB of data in your first contract month.
New phone feeling :
Telstra have a plan feature which allows users to pay a small amount extra every month on their plan and consistently upgrade to a new device every 12 months. The 'Tesltra New Phone Feeling' is unique to Telstra.
Cons Of Telstra
Telstra Charge A Lot
They're expensive. Telstra's opening price point for a phone and plan is $60 per month. If you want to pay less than that each month, you will have to bring your own phone and take out a SIM only plan with them.
Telstra's Service Is Not As Good As Virgin Mobile's
Consistently, independent surveys, including Roy Morgan's demonstrate that Virgin Mobile's Customer Service and Customer Satisfaction are better than Telstra's. For years, Virgin mobile won all the Customer Service awards. Unfortunately, this key proof point was removed from Virgin by Amaysim ( who use the same network and whose price plan we cover above. )
Pros Of Virgin Mobile
Telstra Or Virgin Mobile – Virgin's New Brand
Virgin Is Better For Those On A Budget
For the increasing proportion of people who need a SIM Only plan, we have made our recommendations, above about how to access Virgin Mobile's network. However, there are a small number of people who still want to take out a contract. At the lower end of the Australian market for mobile phones there are really only two competitors to choose from. Virgin Mobile or Vodafone Australia. Both offer $0 upfront phones on $30 and $40 price points.
Virgin Actually Care
The Virgin Brand was relaunched in mid 2013. The company has positioned itself as more mature and sophisticated. However, the company has not lost its sense of humour as you can see from this picture. It's hard to imagine another Australian telco suggesting that one of the great reasons you should buy online is so you can browse in your undies.
The Virgin Network Is Fine
Most Australians live in 'metro' areas. For these people, the Optus Network ( to which Virgin customers have full, unfettered access ) is fine. I have personally used the Optus Network for the last year and have had very few problems with it.
Given the cost savings associated with using the Optus / Virgin Mobile network, it is hard to imagine why Virgin Mobile would not be a better choice for those with coverage when a lower end phone was required under contract.
What are Virgin Benefits ?
Virgin Mobile have a suite of additional plan inclusions available to their customers called Virgin Benefits. Virgin Mobile offers free Virgin To Virgin calls, which to be fair, most of the telcos have in place on at least some of their plans.
Some benefits are unique to Virgin Mobile's postpaid plans, however. Free voicemail retrieval and included international calls come as Virgin Benefits. Voice credit which is unused at the end of the month is, similarly, unique to Virgin Mobile.
Virgin Offer Virgin Perks
Everyone knows Richard Branson started the Virgin Brand. Since it began, he has licensed it all over the world for almost every imaginable consumer product. Over the years, people have launched everything from Virgin Money to Virgin Cola.
Virgin perks are a way of providing some of these benefits to Virgin Customers. Virgin Mobile customers get exclusive access to Virgin Family perks including free wine for customers who have been with Virgin for some time.
Cons Of Both Virgin Mobile & Telstra
Unfortunately, both Virgin Mobile and Telstra plans still represent the same sort of risk to bills as has been the case in Australia for the last 10 years. It's still possible to exceed your cap with both companies and end up with a hefty charge when your bill lands at the end of the month.
Optus' new range of plans cleverly avoids this problem.
So, Telstra Or Virgin Mobile
If you need a SIM Only plan, we suggest you avoid both Telstra and Virgin.
If you want to buy a phone under contract, unless you live in the back of beyond, Virgin Mobile should be the first telco brand you visit. They have one of the highest customer satisfaction rates in the industry, a host of plan features that the other telcos, including Telstra fail to provide and a list of benefits as long as your arm, for being a Virgin Mobile customer.
More Virgin & Telstra Comparisons :
If you'd like to compare Virgin Mobile to other phone companies, you can do that here :
And if you'd like to compare Telstra to other Australian telcos, click one of these links.