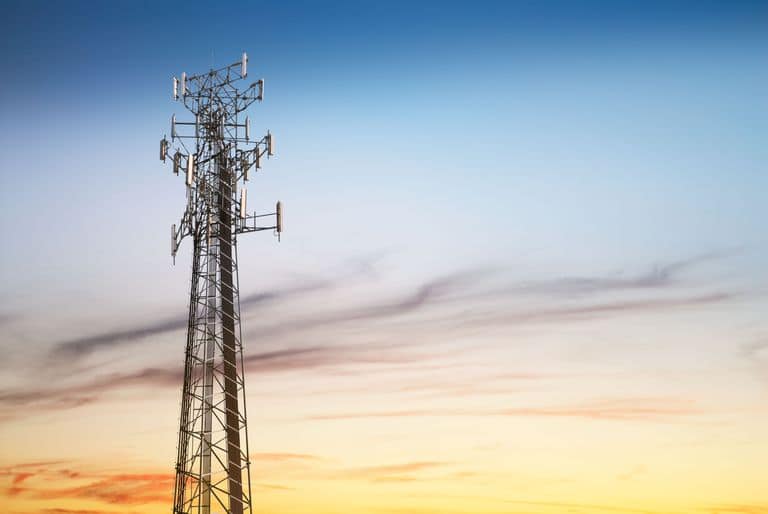 It might be news to you but things are changing. first, Telstra and last, Vodaofne are going to shut down of the 2G networks around Australia. What does this mean for users with older mobile phones ? How will people be affected? What can you do about it ?
If your 2G network has been shut down, this page describes the options you have.
Aussies with older mobile phones will need to upgrade to modern 'feature' phone or 'smart' phones.
Whatever you choose has to be at least 3G capable. (We define 3G and 4G below with links to more information)
These changes need not cost you a great deal of money.
Which phone companies offer the 3G + 4G network?
Any price plan that you see in the table at the top of this page will give you a SIM with a phone plan which will work in a 3G or a 4G phone. Most of the companies listed here have very easy online stores to navigate and can get you a SIM next business day.
What is happening to our 2G networks ?
The 2G mobile shutdown is finally upon us. The thousands of old school Nokia (and other) 2G mobile phones that have kept low expectation users happy for decades require an upgrade. These basic phones that we have all, at one time, loved, are reaching the end of their useful life.
Dealing with 2G phones
2G phones were simpler than what we're used to now but that's not to say they didn't have value. 2G phones were popular with the older generation who only use their mobile phones for occasional calls and emergencies. Many people have had these 'nana' phones (also known as 'dumb' phones because they're not 'smart' or 'candybar' phones because they're long and thin like the American chocolate) for a long time. The 2G networks have been with us for 20 years now and so have many of those units.
Simple mobile phones, like the Nokia 3200 and 3210, are still in operation (in surprisingly large numbers) and, to this day, rely on the much older 2G mobile network for their connection.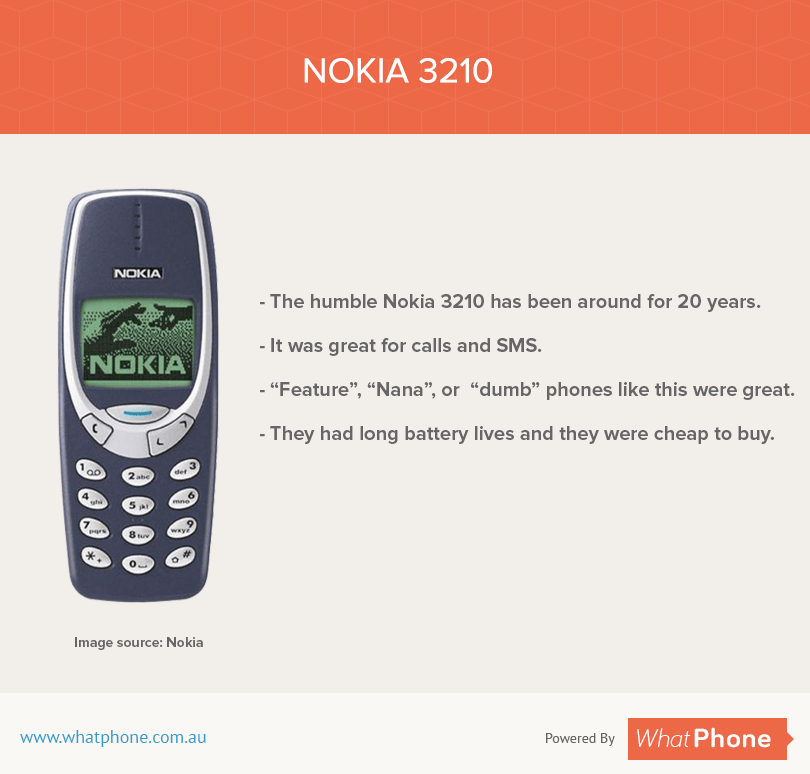 Closing down the 2G networks will affect older devices – like this one.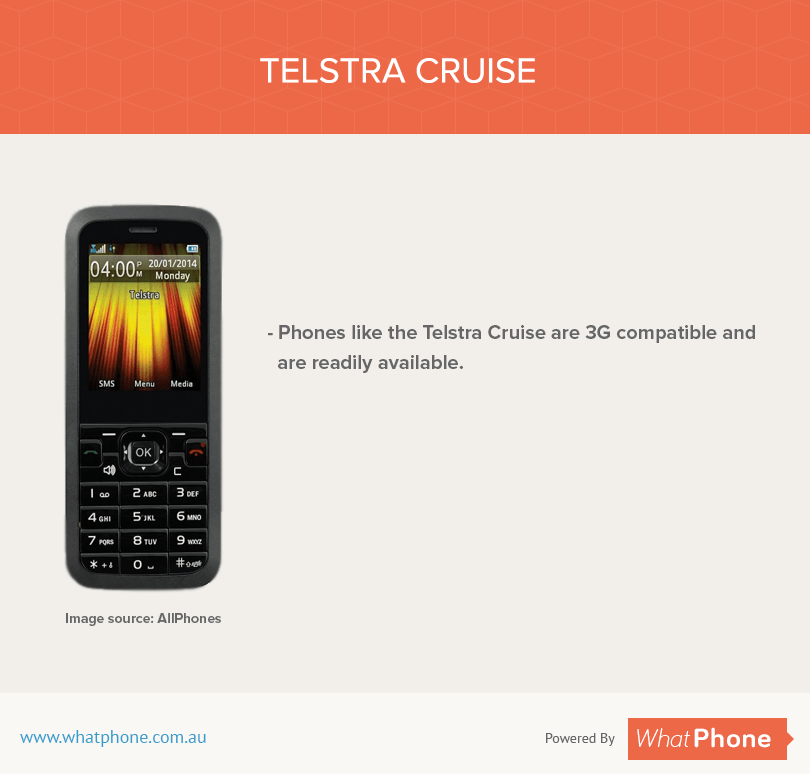 Consider the Telstra Cruise or a similar device as a replacement for your outdated 2G device.
Why they are closing the 2G networks down
These 2G facilities are much older and less used networks. That they are maintained in parallel to more modern networks makes them expensive to maintain for the phone companies. 2G phones make up less than 2% of all the calls and SMSs to be sent over the Telstra network. That means the 2G network has to be kept running alongside the more recent 3G and 4G networks. And remember, 5G is almost upon us. And that will require a whole new network again! The phone companies have rationally considered the circumstance and concluded the only way they could. As a result, the 2G networks are set to be decommissioned, starting later this year.
When will the Australian 2G networks close down ?
Telstra has announced that in December 16 they will begin switching off the 2G network.
Vodafone will close theirs on 30th September 2017.
What can Australian 2G network users do ?
For many, with the 2G networks not long for this world, it's time to begin thinking of a replacement. Here's how it might affect you:
You may have to change (or upgrade) your phone: 
Some will have to upgrade their old phone. Don't worry ! You can get a simple to use phone which still has a great battery life for around $30.
You may have to get a new SIM:
A SIM is a subscriber Identification Module. It's the small, interchangeable computer chip you have in your phone. Some people will just have to swap their SIM out. We explain below how you can go about this with minimum fuss and how you can move to some of the best (cheapest) deals in market.
Some will have to do both:
An unfortunate few will have to change both their SIM and their phone. Here's how you can work through the process with a minimum of cost and hassle.
 How do I know if I have a 2G phone ?
Google your phone's model number:
You will find your phone's model number on the back of your phone. If you really struggle to find it, ask a helpful family member to assist you in locating it.
Any number of sites will tell you whether the phone you have is a 2G phone:
We use GSM arena to tell us the specifications of phones we work with on this website. There are dozens of smaller sites with the same information.
If you have a 3G or a 4G phone, that's no problem:
More modern phones will be described as either 3G or 4G. If you have one of these devices (phones) then you have nothing to worry about. Read the section below on getting a new SIM – but don't worry about upgrading your phone.
If your phone isn't a 3G or a 4G phone, it's likely that it's a 2G device:
In the example below (please see screenshot), the phone shown works on GSM – another name for 2G. If, on the website you're studying, you see Edge, GSM, GPRS or 2G  the network technology used by your phone when you Google it, you have a 2G phone. Again, a family member can help you with this if it all feels overwhelming!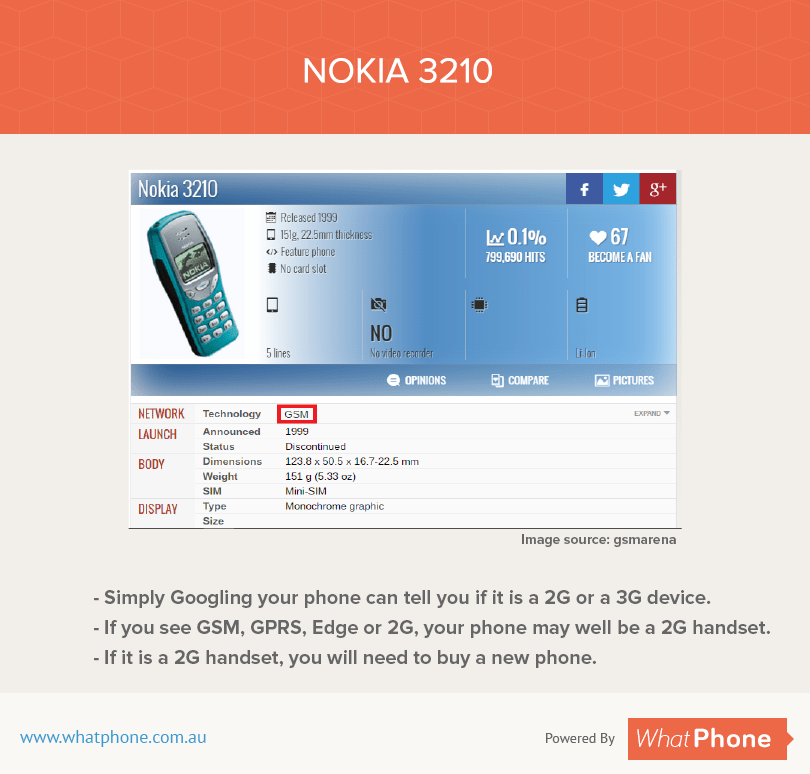 Upgrading to a 3G device with lots of new features is cheap and easy.
Alternatively, wait until the network is switched off – it'll stop working. If it stops working, then you know you need to upgrade.

Any post office will have a replacement for your defunct 2G handset.
What to do if you need a new phone to replace your 2G phone
There are plenty of resources at your fingertips to replace an older 2G phone with something more up to date. they key facility you are looking for in a new phone is that it will connect to either the 3G or 4G networks. If that sounds daunting, it's not. This is something you cannot get wrong.
You might need to buy a new phone:
You may need to pick up a new phone, too, one which is at least 3G capable.
You cannot get this wrong!:
Any phone you buy NEW from the shops, online or high street will be 3G or 4G capable.
You can get them online or at the post office:
These days thanks to online stores such as Kogan, you can grab a 3G enabled phone or smartphone for a bargain price. With your new 3G enabled smartphone you can now take advantage of some great valued prepaid SIM only plans currently on the market.
New phones are better because:
4G phones offer a faster data connection than 3G phones. You can get one of those from the Post Office or places on the internet like Allphones, too. Many people find that if they buy their own phone and add a SIM later, they end up saving a great deal of money. And, of course, the main reason they are better for you in the current circumstance is that they will continue to work when the 2G network is closed down.
Don't worry. While you have to upgrade your phone ( if it is 2G only ), there are plenty of options out there for you.
It needn't be a smartphone:
If a smart mobile phone ( a computer phone with a big screen ) is too much of a step for you, then a feature phone is what you need.  Feature phones are very similar to what you're used to with your older 2G phone. They don't have huge screens which burn the battery life to less than a day. They won't use a heap of data. And best of all, they are extremely affordable.
3G phones offer features you might like:
3G enabled smartphones also provide functionality that you might not be used to. This can include apps and content on demand choices. For users coming from the 2G network, to a 3G one and using a modern smartphone, your data usage might increase. Due to more streaming content options and applications, which can chew up large amounts of mobile data. It's a good idea to keep this in mind when shopping around for your next prepaid plan.
4G Phones are the state of the art:
4G phones offer super fast data speeds. They have all the apps and features of 3G phones AND your data access will be quicker. You Tube clips will load faster and play with less buffering. Maps will adjust to your location more quickly. At least consider a 4G phone if you're upgrading anyway.
Comparison sites such as right here at Whatphone make it easier for you to do your plan research.
Now it's time to find a SIM to suit your needs
So, now you have worked through whether your current phone is a 2G phone or something newer. Whether or not the hardware (phone) needs to be fixed, you will almost certainly need a new SIM.
You can keep you old (2G) phone number, that's not a problem.
You can keep your existing phone number :
If you want to keep your phone number, you can. Simply sign up to any new phone company, large (like Vodafone or Telstra) or small such as Lebara, Yomojo, Boost Mobile or OVO Mobile.
Just tell them when you're buying online that you want to keep the number :
You'll be asked, during the sign up process, whether you want to keep your existing phone number of take a new one.
Note:
SIMs are free if you order them online. Get them from the online store of the phone company you favour and you're likely to get a better deal than if you went in to store. SIM delivery is next business day from all of the providers we recommend on this page.
In Conclusion – there's nothing to worry about moving to 3G
The switching off of the 2G network is going to affect a lot of users. It's going to require people who have a 2G phone, to upgrade their hardware and almost certainly change your SIM. Communications from Telstra have already started going out to their 2G customers. It can be scary to receive a letter or a text telling you that your service is going to stop. Many people have been happily using their 2G phones for the better part of 2 decades without any problems. Luckily, there is absolutely nothing to worry about.
If you follow our advice, above, you'll be able to get a plan that makes sense both for you and the new phone you choose. As a rule of thumb, it always works out much cheaper in the long run to buy a mobile phone outright, and grab a SIM only plan. Consider our PAYG Plans (they don't have any data in them) page or our Cheap SIM plans page.
When it comes to SIM only prepaid plans, everyone has different needs. It can be difficult to find a one-size-fits-all solution. But thanks to MVNOs such as Yomojo and Amaysim, you can use their customisable tools to create the perfect plan for your needs. It might make sense to grab a cheap prepaid plan. If you don't make a lot of calls. Just the same as a reduced rate plan that comes with no mobile data, might be the perfect choice, if you don't need or care about data.
This Month's Hot Offers