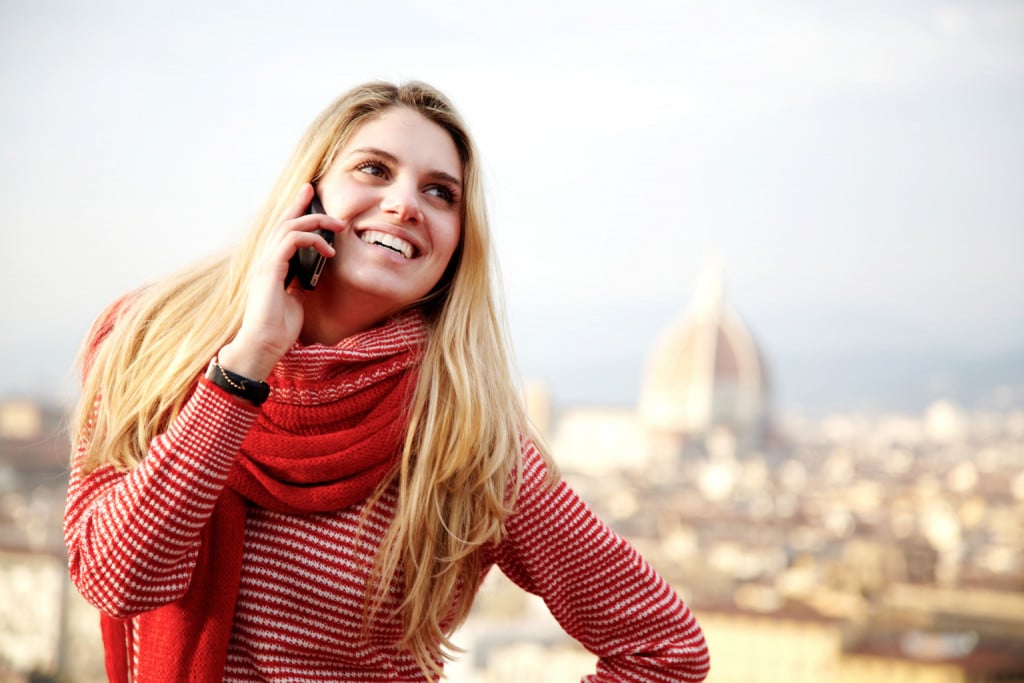 The price of international calls is falling regularly. You can now get them in many phone plans from as little as $30 a month.
A lot more phone companies are offering deals on international calls these days, a move which is appreciated by residents and visitors to Australia alike who have friends and family overseas they want to keep in contact with. All the main telcos and MVNOs (mobile virtual network operators) have their own international call time and text deals but it is certainly worth looking carefully at each provider to see what plan suits you best. It used to be the case that consumers had two separate plans with two separate providers but that really isn't necessary today as it's relatively easy choosing an all in one plan that has sufficient data, Australia wide call and text time and international minutes.
Here are the key players in the international call stakes and what they provide
Lebara is one of the best phone companies to use if you really want cheap international calls. It also now has a number of quite competitive SIM only plans for local calls and text too. Lebara's unlimited international plan offers unlimited calls to 60 different countries. That's a lot more than many of the other telcos, which tend to offer their unlimited international minutes to a more limited range of countries. For plans that don't include unlimited international calls, Lebara's rates are still pretty competitive for the odd call. Here are the costs per 5 minute call to the 5 cheapest countries:
China: 20 cents
India: 20 cents
USA: 20 cents
UK: 35 cents
New Zealand: 35 cents
Just make sure that you check the Lebara website to see that the country or countries you are most interested in calling is on their unlimited list before you sign yourself up. Also note that there are more fixed line numbers that you can phone on the unlimited plan than mobile numbers. For example, you can ring either a mobile or a fixed line number using the unlimited plan in Austria, but you can only ring a fixed line number in neighbouring Switzerland. Similarly, you can ring a Colombian mobile number but not one in neighbouring Venezuela.
Amaysim has this year introduced a much better deal for those hungry for international call time. Their unlimited international call plan costs $24.90 and is good for 10 countries. These are:
China
Hong Kong
India
Malaysia
New Zealand
Singapore
South Korea
Thailand
K.
S.A.
There are another 22 countries that you can send unlimited text or MMS messages to, but you pay the Amaysim call cost per minute for voice calls.
Boost Mobile provides unlimited call time and text messages on its $40 and $50 prepaid plans for 10 selected countries. These countries are:
Canada
China
Hong Kong
India
Malaysia
New Zealand
South Korea
Singapore
K.
S.A.
These three providers are the best of the MVNOs at present, although the situation is always changing and it pays to keep an eye on what's happening. The other MVNOs all have some sort of deal for international calls, but none of them are quite as generous as the three mentioned here. Virgin mobile, for example offers $200 of international calls on their $60 plan, while their more expensive plans ($70, 80 and 100) provide $300 of calls at Virgin's call rates. If you rang the U.S. for an hour, you might use up a quarter of the allowance if you were on a $60 plan.
Of the 3 big telcos, Vodafone came out swinging with the best option for international calls some time ago, Optus was in close pursuit, while Telstra is not so competitive for international calls as the others.
Vodafone's Red Plans all have generous international call time to 10 countries (these are more or less the same as Lebara's and Amaysim's top 10). The actual minutes on offer depends on which Red Plan you select. Red Pla Refresh gives you 1000 minutes to these 10 countries. You can also get anything between 90 and 300 minutes of call time to 52 individual countries if you have a Red Plan of $40 and up. If you need any more time than that you will be charged $6 for each extra hour.
Vodafone also has a Share Plan as well just for families. Not sure how successful this would be if it included your gabby teenagers, but that's for you to work out! The individual international minute allocation for connected Red Plans all combine together into one large pool. So if you and your spouse have 60 minutes each and your two teenage children also have 60 minutes each, that's a total of 240 minutes between you to fight over!
Optus took some time to catch on to the value of international call time and tying them into an overall plan that included data and local calls, but it's there now. Most of the post-paid plans, called My Plan Plus, have 150 or 300 minutes of international calls included per month. These calls can be to any one or more of 32 selected countries.
Even if you choose the cheapest Optus plan you can add international minutes when you want them. For 50 minutes to the same 32 countries as are available on the more expensive plans, it will cost $5, while it costs $10 for 150 minutes of talk time.
Telstra seems to have left international calls to its competitors, perhaps because it's making its money without bothering abut chasing the international call market. It still has a variety of options for international callers, which might suit if you are happy eith the rest of your Telstra plan or, perhaps, because you are getting better coverage with Telstra where you are. There are add-ons for those on the cheaper plans. Depending on exactly which country you want to call, these might cost $10 or $15.
Telstra's $195 Premium Mobile Plan allows you to make unlimited international calls to any Zone 1 or Zone 2 country. There are 42 countries in these 2 zones, including:
China
India
New Zealand
K.
S.A.
Conclusion
If you normally make lots of international calls or need the call time to keep in contact with a loved one or business partner overseas, there are now plenty of quite reasonable options. It is easier to choose a plan that combines good international rate as well as one that suits your local requirements. Lebara has the best international deal of the smaller providers at the moment, while Vodafone has the most appealing rates of the big 3 telcos.