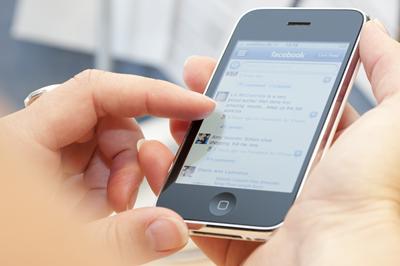 Phone companies, whether they are the Big 3, Telstra, Optus and Vodafone, or a Mobile Virtual Network Operator (MVNO) like Virgin and Kogan, all offer a variety of customer options. You may want the latest smart phone but you can now buy them without the need for tying yourself to one provider, as many stores like JB Hi-Fi, the Good Guys and Harvey Norman offer these sorts of phones. The Samsung Galaxy J1 Mini with a 5Mp camera and compatible with all the Gs up to 4G LTE can be purchased from the Good Guys for as little as $149 outright payment with no strings attached, either to a network operator or a loan shark.
From 30 days to 365 days, expiry dates keep getting longer
You can't dictate to the telcos or the MVNOs the period each SIM only plan will run, but overall the majority of prepaid deals run for 30 days at a time before coming up for renewal. Some providers have gone a step further by offering only 28 days until expiry and then renewal is necessary, much to the alarm of regular customers. Coupled with a great variety of options for both phone purchase and network operators, there are SIM only plans available with long expiry dates too.
Benefits of long expiry dates
There are longer expiry dates available. They range from the 28 or 30 day usual minimum plan right up to a yearly plan. These are of particular use if you want to be assured your phone won't be cut off because you have forgotten to renew or you need a number covering a long time span. Also, if it's more important for others to call you and they pay for the call then long expiry plans are a good choice. They are basically a great choice for children or elderly relatives. They are quite simply a long term low-cost method of allowing ongoing communication.
Drawbacks of long expiry dates
Unlimited texting and very cheap talk time are seen in all the shorter plans but longer expiry plans make you pay for everything you use from calls to data. They normally work on the basis that you pay before you use, so once you have loaded some credit it lasts either to the expiry date or until you have gobbled up all the included time, text and data.
Basically long expiry date plans are useful for
Staying connected 24/7.
Busy people who need a reliable connection.
Those who don't talk or text non-stop.
Those who aren't tweeting or posting on Facebook continuously.
The best available prepaid plans with long expiry dates
Kogan Mobile has a 365 day long expiry deal. It's SIM only and works on the Vodafone 4G network. The data allowance renews after 30 days. It includes 1GB of data and unlimited calls for each 30 day period.
Kogan is offering a 30 percent price reduction until the end of January 2017. The full cost for every recharge is $125.93. You can earn Qantas frequent flyer points too. Kogan's prepaid approach on its 365 day plans is not quite the same as others offering similar deals. You get a substantial discount if you pay a full 12 months in advance. Even though it's not competitively priced once you have pre-purchased at least you don't need to think about it for another 12 months.
For $15, Virgin Mobile offers a long expiry to SIM only customers. It works on Optus 4G plus and its expiry is after 180 days. The deal is for calls and messaging, while data costs $2 for a MB, Virgin to Virgin texts can be sent at no cost.
Optus $30 is for SIM only customers and is called My Prepaid Long Expiry. The expiry takes place once 186 days has been reached. You pay in advance for what you expect to use. Call credit can be used for calls, texts and data within Australia. You can roll over any unused credit up to $500 when you recharge before the expiry date.
MyCredit can be used for standard national calls at 20c per minute with standard national texts at 20 cents a message of no more than 160 characters. Data costs 5c per MB which is taken out of MyCredit. There is also another My Prepaid Long Expiry available with a $60 Recharge which lasts 12 months. You can rollover up to $500 when recharging before the expiry date. This deal can be used for standard national calls at a cost of 20c per minute and standard national texts costing 20c per message which do not exceed 160 characters. Data costs 5 cents per MB.
What exactly is pre-paid?
Most of you are probably used to paying up your mobile bill at the end of the month but pre-paid doesn't work quite like that. These days the mobile market is quite flexible as it offers both pre-paid and post paid options. Prepaid plans can have long expiry dates but they are paid for in advance of using calls, SMS and data.With post-paid plans, which are what the average mobile user is most accustomed to, calling, texting and data are paid for after use. The long expiry date for a prepaid deal means when the calls, SMSs and data you have paid for in advance run out, you have to re-charge your account.
Summary
These two accounts serve their own purposes and are more to do with having control over your spending. You can't run up a big bill with prepaid as you will simply be cut off when your credit has run out, whereas you may have an automatic top up arrangement for a post-paid but you will pay the bill at the end of the month. These long expiry dates offer more freedom for the pre-paid customer and you don't amass any big unpaid bills.