Who is at fault?
Recently, when Mark saw an advertisement for a telecom company offering free calls and data at a lower price, he instantly decided to switch to that carrier. However, to his shock, the ad was from his carrier but only for new customers.
In the above case, the word 'loyalty', from both sides, has no meaning. Mark, being a customer, doesn't think once about staying with the current plan. On the other hand, the telco company is forcing the existing customers to switch because of the differentiation between existing and new customer – welcome to the world where customer loyalty is approaching a dud phase. The bitter truth is that customers are no longer loyal to a given phone company, and certainly not to a given phone plan, and it's tremendously hitting their sales.
Who does the stats favor?
For a customer, one telco company is similar to the other. A typical customer is only concerned about customer service, plan cost, and speed of data. Even then, telco companies are notorious for having the worst customer service experience among any industry.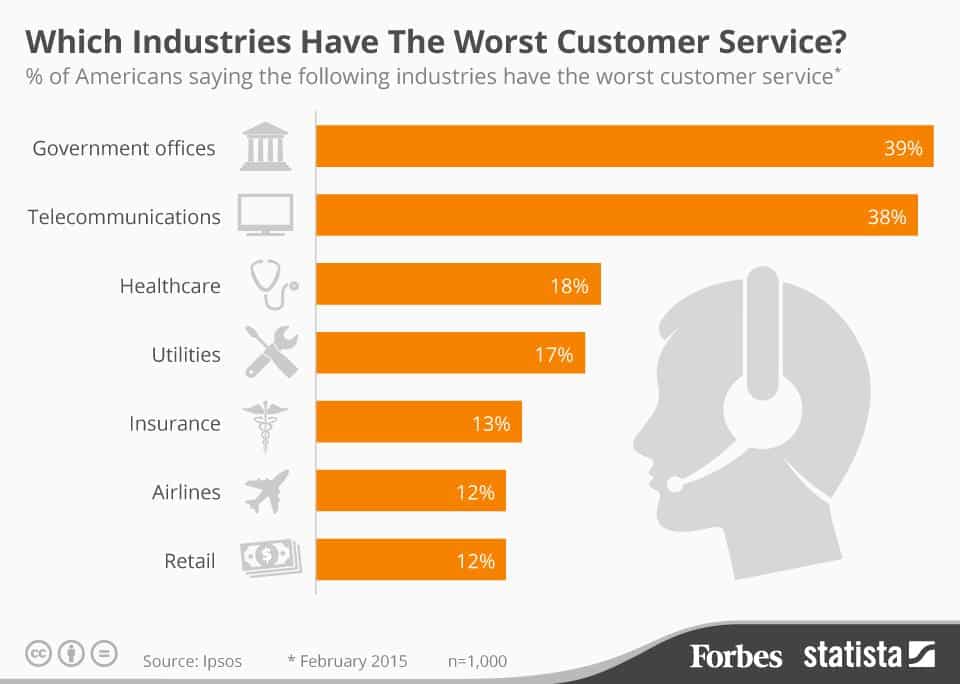 Telecom companies have the worst customer service. Source
It's the sole responsibility of the telecommunication company to earn customer loyalty by resolving their customers' issues. This requires going the extra mile to satisfy the requests of the customer. A whopping 60% of Australians are dissatisfied with how telcos handle their complaints.
Why are customers taking loyalty for granted?
With cut-throat competition among the telco players, and each trying to snatch customers by offering lower-priced plans, customers have very little to lose. Today, telco companies are running their businesses on two criteria: The coverage they provide and the cost. There has been no advancement in customer retention strategy, which leaves a customer stranded. The rule here is simple – if you don't care about your customers' issues, your customers aren't going to care about being loyalty to your brand.
Offering the cheapest plan to win customers over is no longer enough for customer acquisition and, especially, retention. The actual quality of the calls and data network is also important to customer acquisition and retention. In India, when Reliance Telecommunications launched the Jio phone and sim for free, people were apprehensive about the call quality and speed of data. However, after using the Jio, customers realized that the telco was offering far more than expected. Had the cost been zero and services been poor, the telco wouldn't have damaged the revenue of other companies. Cost is an essential parameter but it's certainly not the only parameter in maintaining customer loyalty.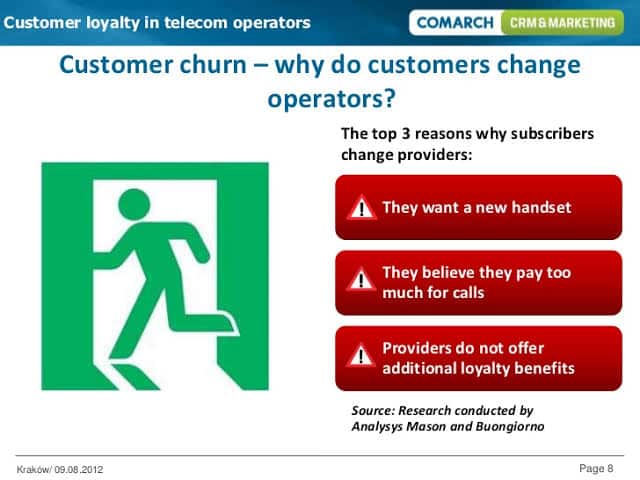 Why customers switch carriers? Source
How can companies improve customer loyalty?
Telstra – the largest telco in Australia, took 30,000 respondents in 2016 and asked them questions to understand real customer issues that are costing customer loyalty. Due to this initiative, Telstra was able to make key business decisions in response to the issues discovered during the surveys. Within a year of the effort, the company saw a 17% increase in customer satisfaction and a 20% decline in call center calls.
From the above example, it's clear that customer loyalty can boil down to how fast an issue is resolved. The need of the hour for Telecommunication Company is to remove the pain points of the customer. Furthermore, without truly understanding why a customer may leave or dislike a service, it will be difficult for a telco company to position itself differently in the market.
How can building trust trigger customer loyalty?
Building brand trust and loyalty are go hand in hand; there is hardly any way to have one without the other. However, today, gaining customer trust is no easy task. According to a survey, 42% of customers do not trust brands, and 69% don't trust advertising messages.
The issue of trust is even worse with millennials– 84% of them don't trust advertising messages, and only a tiny 1% are influenced by ads. This is significant given the obvious difficulty in acquiring and retaining customers that already don't trust brands.
Building trust is crucial if a company wants a customer to remain loyal. New sales are vital to driving growth, but the primary contributor to company growth comes from existing customers. And, if customers don't trust your brand, they're less likely to continue doing business.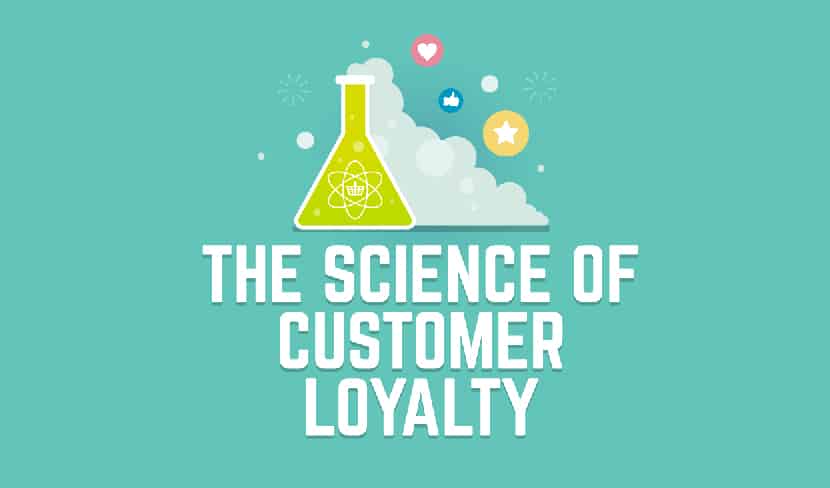 The science of customer loyalty. Source
Final Words– Loyalty boils down to…
Repeat customers are an asset. But in a rush to lure new customers, brands end up taking steps that cause the loss of repeat customers.  Where telcos prioritize customer service, solving issues and complaints of current customers, retention increases. This is also true when the quality of service provided is actually that which was advertised. These important factors help improve customer trust, converting to long-term relationships between the telco and its customers. Without such trust, customer loyalty will shaky, if not altogether nonexistent.