What phones have ICS ?
If you're in the market for a Smartphone and you're looking to compare with the market leading Apple iPhone 4S, then asking ' What phones have ICS ' is a natural question.
ICS is Ice Cream Sandwich – Android 4.0 – the latest version of the Whatphone Operating System.
What phones have ICS ? What's the shortlist ?
At Whatphone, we try to help people make the decision on what phone is right for them quickly and safely.
We've picked the 7 top selling mobile phones in Australia for our site. These are the devices that more than 90% of people buy. We offer detailed specifications,  expert device reviews, user reviews and all the product information you need to pick what phone is right for you.
We offer the best price plan deals. We review the best price plan deals from across Virgin Mobile, Optus, Telstra and Vodafone Australia. These are the mobile phone companies that 96% of people buy from.
What phones have ICS ? Within the top 7 Whatphone devices right now, the following have ICS :
You might like to click the device name. It's a link and will take you to the Whatphone product Pages.
Samsung Galaxy S3. The Galaxy S3 is the current market leading Android device.
The HTC 1X. A worth contender for the Galaxy S3's title.
The HTC 1S. The little brother  of the HTC 1X. Great for the low/ mid tier user.
Samsung Galaxy S2 ( Whatphone suggests that you double check the version of the Samsung Galaxy S2 that you are buying has ICS installed. This product has been in market for some time and, older devices may ship with Gingerbread – a slightly older version of the Android Operating System. It's nothing to worry too much about, you will be able to upgrade to ICS if you'd like to.)
The Samsung Galaxy Note is the only Android device in the Whatphone top 7 Smartphones which is not running ICS and cannot be upgraded.
Now you know the answer to ' What phones have ICS ', you might be considering picking one up. If you are, the features ( such as ICS ) are only one half of the decision. The other side of it is price.
Strong, Simple Plans & A Well Known Brand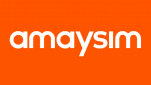 Amaysim | Prepaid Plans | Optus Mobile Network 3G+4G
Amaysim are the 4th biggest phone company in Australia with over 1m customers. They consistently have one of the highest customer satisfaction ratings in the industry and have prepaid (28 day expiry) plan range – just select the option you want in their checkout. With Amaysim, you'll get:
Strong plan range:
Amaysim have a range starting at $10 per month and rising to $50 per month. Data inclusions are up there with the best available and, with Amaysim, things are nice and simple. You're just buying voice calls, SMS and data. There are no optional extras.
New International Inclusions:
Any plan you buy, starting at $30 per month will now include free International Calls to 13 countries.
Great Customer Experience:
Amaysim are consistently one of the best performing phone companies when it comes to customer satisfaction.
Amaysim's plan range:
You can find out more about this company in our Amaysim review.
CHECK AMAYSIM PLANS