img source (hivemobile.com.au)
Introduction
Mobile Virtual Network Operators (MVNOs) have risen steadily in popularity since their entry into the Australian telecommunications market in 2000. In Australia, there are currently over two dozen operating MVNO's in existence. In 2010, there were a recorded 1.5 million subscribers on MVNO networks; that number ballooned into 3.2 million subscribers in 2017.
The rise in the popularity of MVNO's can be linked to a number of factors, including their generally low-cost, accessibility, and abundant SIM-only options without contracts.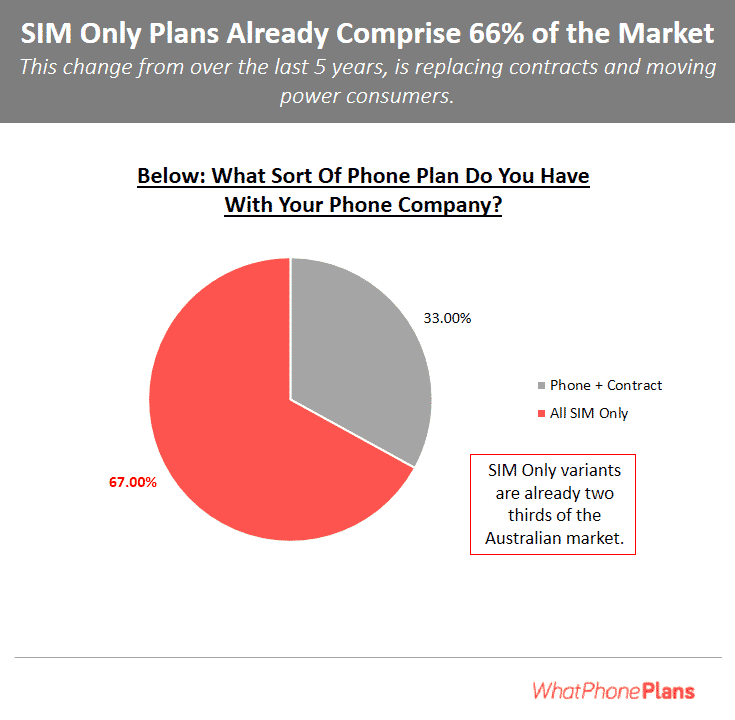 Australians are abandoning contract plans for SIM-only plans, which boosts the growth of the MVNO market. Source.
The competition in the MVNO market is very fierce, due to the fact that the average Australian craves flexible and accessible phone plans for the most cost-effective rate possible.
The growth of the market continues to date with newer MVNOs springing up in contest with the existing ones. One of the newest entries is Hive Mobile.
Who are Hive Mobile?
Hive Mobile, an MVNO launched in August of 2018, is one of the youngest telecommunications network operators in Australia. Hive mobile operates under the larger telecommunication network Optus. Entering the market barely a year ago, Hive Mobile has placed itself at a clear vantage point in the telco industry based on its low-cost, flexible prepaid plans. 
What plans are available on Hive Mobile?
With flexible and affordable phone plans, Hive Mobile maintains a large appeal to the Australian market. For as low as $9.80 per month, virtually anyone in Australia can access the services of Hive Mobile.
At present, Hive Mobile offers 5 (Five) SIM-only post-paid plans. These plans are available without long term lock-in contracts and are renewed on a monthly basis. All plans operate on Optus' 4G and 3G networks – except the $73.80 plan which only operates on the Optus 3G network.
These plans are:
Why should I subscribe to Hive Mobile?
Hive Mobile offers its consumers flexible SIM-only plans at very low costs, with several data options. These are usually the most determinant factors when opting for an MVNO, especially the fact that unlike larger telecommunication networks, they don't require lock-in contracts.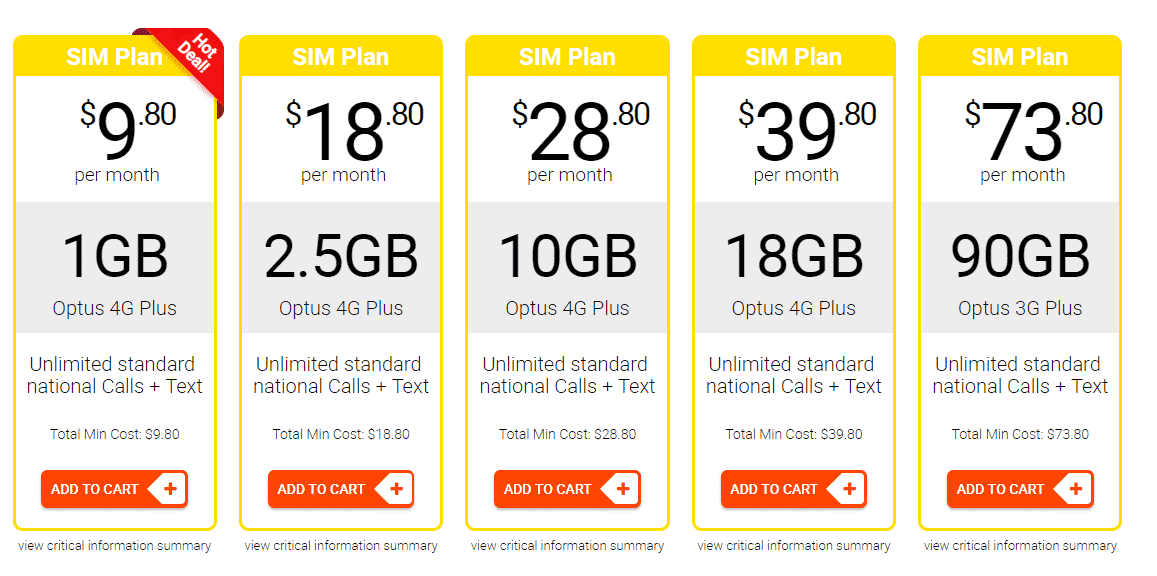 Hive Mobile plans. Source.
For users looking to subscribe to prepaid plans, however, Hive Mobile might not be the network for you. They currently offer only post-paid options, but these plans don't involve lock-in contracts. They also don't offer any add-on perks like data-free streaming, instead focusing on the basics for a more cost-effective plan range.
Conclusion
For many Australians, the ability to combine low-cost while creating value for calls, data and messaging services is all that a phone plan needs. Hive Mobile combines these factors. For users searching for add-ons, perhaps Hive Mobile isn't the right choice — their plans are quite basic, offering only unlimited talk and text across the board, with some data.