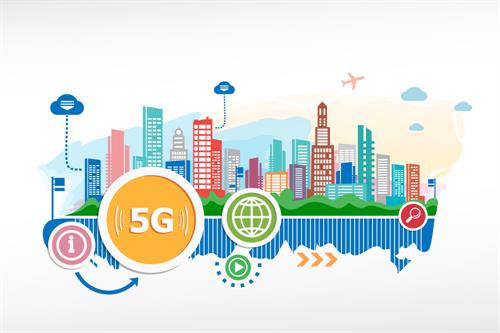 5G is more than just a step up in speed from 4G – in conjunction with the advancing Internet of Things, it will change the way whole cities operate, as well as allowing the inevitable progress in technological devices within private homes. While full rollout and adoption is still a while away, company partnerships have been conducting some exciting trials that gives us insight into the possibilities that come with 5G.
5G Capabilities
The basic expectations for a 5G network is:
high data rates
Massive connectivity
Ultra-low latency
High reliability
Mobility at high speeds.
Speeds attained by Optus and Huawei partnerships, as well as Telstra and Ericsson, have shown that we are on the way to being able to offer the types of speed necessary for 5G to become a reality. Vodaphone have plans to get on board in the second half of 2018, which will provide even more insight into what the industry is currently able to provide, and exciting new developments.
Smart Cities
Achieving results under perfect test conditions is one thing, but real-world trials grab public interest and help reveal what practical considerations might need to be made before technology can be rolled out on a city-wide scale. Australia has unique considerations, such as our huge landmass containing population-dense pockets near the cities and very low numbers of people across wide spaces in the outback. With current personal devices not 5G compatible, the city-based trials show how the technology inspired by 5G could function in the real world, with the additional speeds and other qualities set to come later.
Sydney Trials
Sydney's Royal Botanic Garden is currently showcasing a forerunner of 5G technology in order to explore some ideas of how 5G could be used in the city. Partnering with Optus and the Domain, they are providing free wireless and boosted Optus 4G coverage by installing small cells in 40 LED lighting poles. The coverage is delivered using "smart cells", and the poles that host the cells also have ranger assist buttons, power points and LED lighting, among other features. They are equipped with permanent access to power and fibre.
Having the trial in the Royal Botanic Gardens and the Domain over New Year's Eve meant over 7,000 people used the network, and also allowed some location-specific issues to be addressed. For example, in an area designed to showcase natural beauty, large towers to send the signal would be visually inappropriate. This led developers to choose the small cell technology to provide the signal. Along with the towers, the Garden and the Domain released an app that provides self-guided audio tours with augmented reality, searchable maps that label amenities within the Garden, and integration with Apple watch technology for navigation within the space. The trial is a great example of how 5G can combine network services with device functions and real-world applications to enhance everyday living.
Other Trials
Telstra has announced plans to conduct 5G trials on the Gold Coast during the Commonwealth games, and have opened a 5G Innovation Centre where they plan to complete some 5G world firsts. Visitors will be able to see demonstrations of speeds around 3 Gbps down and 300 Mbps up over the mmWave spectrum. They hope that getting innovators and manufacturers on board, as well as a resulting increase in public anticipation, will help support early commercial deployment of 5G networks and the relevant technology.
Cisco have announced an investment in a small trial of smart city technology in Adelaide, where they will use sensors installed at a major intersection to assess the flow of traffic and pedestrians. The sensors are designed to measure factors like dwell time and queue length of vehicles. The data will be used to tailor algorithms that will recommend traffic light intervals. The second stage is assessing whether similar infrastructure can be used to detect and direct autonomous vehicles. Along with advances like 5G to enable low-latency communication, these trials are another important step in possible large-scale deployment of autonomous vehicles and the sensors to help manage them.
Getting 5G off the Ground
The last pieces of the puzzle remaining to make 5G a commercial reality in Australia are standardisation, technology advancements, and spectrum allocation. With the heavy investment and support of both major Australian telcos and the government, they look set to come together this year. A world where 5G is used to support smart cities is coming up fast, and Australia is one of the forerunners of the many possibilities.
Sources: