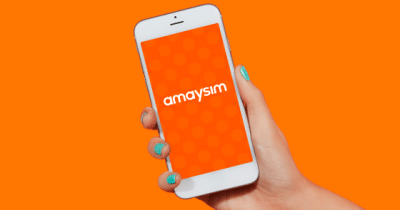 Travel is becoming more accessible, and using your phone while overseas is easier and cheaper as well. Amaysim offers international calling rates to help you stay connected even when you or loved ones are far away.
Amaysim Mobile Plans
Amaysim offer pre- and post-paid SIM only mobile plans. They're offered as either "pay as you go" or unlimited plans – your calls and text are unlimited, and the difference in price reflects the amount of mobile data. Customers are not locked into any plans and can port their old phone number over. Most unlimited plans also come with included international calling time to selected countries. Amaysim offer global roaming, which is an extra charge on top of the usual cost of the plan.
Amaysim Mobile International
Prepaid customers need to add additional credit to their account, and postpaid customers will have any charges added on their next billing cycle. For customers using Amaysim's unlimited plans, unlimited calls and texts to 10 selected countries are automatically included at no extra cost. If you have a different plan, have used up your included international calls or wish to call a country not on the list, you'll need to know how much you'll be charged per minute.
The international call and text rates for each country is listed on the Amaysim International Rates page. Countries are listed alphabetically or you can look up the country you want to call to find the rates. Overseas calls are made by dialling a + followed by a country code, area code (if calling a landline) and then the phone number. If the phone number starts with a 0, leave it out when dialling.
Global Roaming and VoIP Services
You'd think that the ability to make calls while overseas would be an important feature from a phone company, but Amaysim themselves advise against it. Some providers, like Amaysim-owned Vaya, have chosen not to offer global roaming at all. The Amaysim website encourages customers that purchasing a local SIM is the cheapest way to communicate while overseas, before advertising their own rate.
Global roaming services are becoming outdated as other features become more available. Wi-Fi is often free or inexpensive, and is readily available – which means calling over the internet using services like Skype or Facebook Messenger is much easier and more cost effective. You might also like to consider a calling card, although you will need to carefully research the company selling the card and their rates to make sure it is actually a better option.
Amaysim Mobile Roaming
If you do decide to use the Amaysim mobile roaming, you will be able to access roaming with your Amaysim SIM in over 50 countries. Global roaming is turned off by default on Amaysim plans, so you'll need to enable it in your account or app settings prior to leaving Australia if you want to access its features. If you're a pre-paid Amaysim customer, you'll need to make sure you have extra credit in your account to cover the cost of your roaming. Customers on an Amaysim postpaid plan will need to be extra careful, as the mobile roaming charges will be added to their bill at the end of the month.
Mobile data from your Australian plan cannot be used overseas, and data is very expensive while roaming. International roaming charges can be found on the Amaysim Mobile Roaming webpage.
Reducing Costs while Roaming
You should have an in-depth look at what roaming might cost you before you leave, to avoid any nasty bill shock when you return home to Australia. To make sure that you only pay for what you use, turn mobile data off on your phone and only use internet services while connected to Wi-Fi. When you get calls from Australia while using Amaysim global roaming, you and the caller will both pay for the call. Setting up unconditional diversion means that any calls you receive while overseas will automatically go to voicemail. That's especially useful for when people might not know you have gone overseas – telemarketing calls are annoying in Australia, but even worse when you're paying for every minute.
Sources: