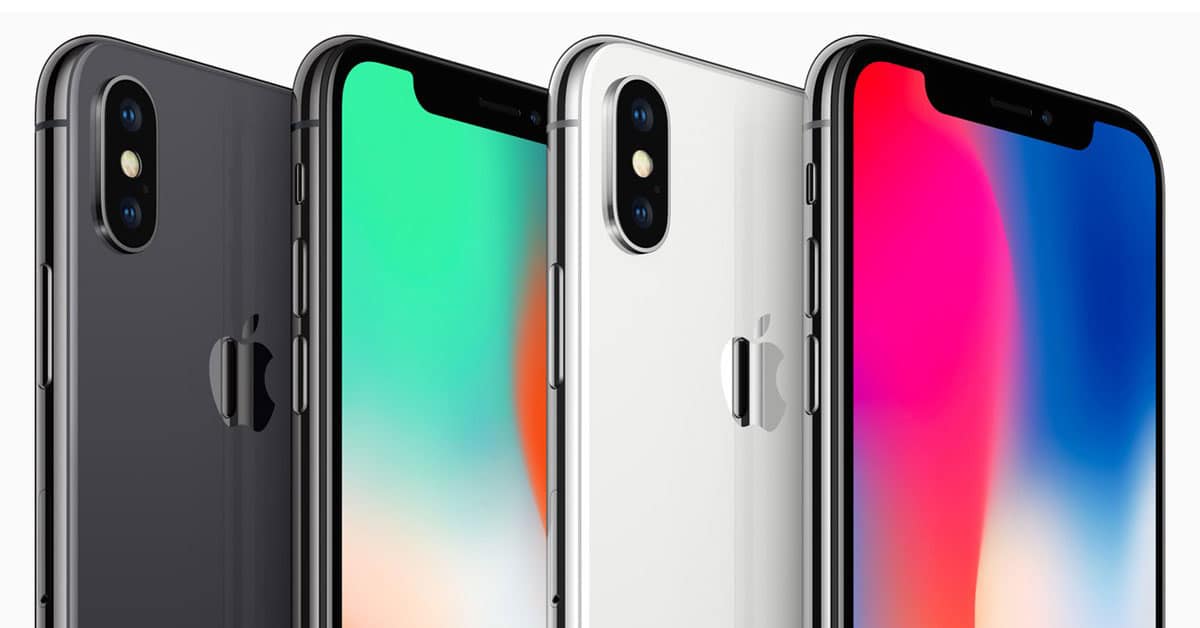 New iPhones are on the horizon, with 3 different options looking set to be released in 2018. In the iPhone X, we saw innovations such as an edge-to-edge OLED display, and a notch and Face ID instead of the home button. For the price increase, many customers were underwhelmed.
There are many rumours about what could be in store for Apple customers this year, but whether the features are achievable by the end of the year or even particularly desirable to customers remains to be seen.
Rumours About the 2018 Release
Three sizes.
Rumour has it that Apple will release 3 versions at one time – a 5.8 inch and 6.5 inch OLED iPhone that builds on the tech features of the iPhone X, and a cheaper 6.1 inch iPhone that will have some features cut to keep the price low.
Processor and LTE Chips.
All three models will probably have an A12 processor and use LTE chips that support faster speeds. It's unlikely that Apple can be ready for 5G in time, and even less likely that access to 5G will be widespread, so the LTE chips are a stopgap measure that should increase speeds while falling short of 5G possibilities.
Face ID in, Touch ID out.
It looks like Apple will be fitting all phones with their Face ID technology, which could mean a final farewell to the home button. If Apple do throw in their lot with Face ID, then Touch ID will take a back seat as the chosen biometric security method.
Dual SIM capability.
The ability to support more than one SIM using the same chipset is more highly prized in some countries than others, so the feature might be selectively released. eSIM is a much more highly regarded technology, but whether the technology and support will be available for use in the 2018 models is another matter.
New Screen Tech.
Apple filed a patent application that appears to place sensors in the tiny spaces between pixels, which would allow the sensors to be embedded in the display itself. We'll have to wait and see if that technology is ready for this year's release.
What We Probably Won't Get.
Like all frontrunners of technological innovation, Apple are surrounded by a cloud of rumours and are hard-pressed to keep their secrets safe. Some ideas that are possible inclusions in future iPhone models will almost certainly fail to make it into the versions scheduled for release in 2018. Here are some anticipated features that we will probably not see in this year's models.
Rear-facing 3D sensors.
The technology used in Face ID uses structured-light technique that projects thousands of dots onto a face to create a 3D image. For rear-facing sensors, a different technology is necessary.  The rear-facing camera would probably use time-of-flight technology, which bounces a laser off surrounding objects and times its return to create a 3D picture. Apple are already more than a year ahead on their 3D sensor capabilities so they're probably not in a rush to push this one ahead.
Foldable screens.
LG are producing foldable displays that should be ready for production this year, and Apple have been named as a possible partner. Some folding designs have been demonstrated, with one that folds similar to a book, and another that can roll like a newspaper. However, it doesn't look likely that we'll see these features in an iPhone until about 2020.
Gesture control.
Future users will be able to navigate their iOS system by "hovering" their finger close to the screen without actually touching it. It would be able to distinguish between a random move and a deliberate attempt to use the phone. There are a few other companies looking into similar functions, although those tend to be via a motion sensor. The Apple technology would most likely be built into the display. It's probably still a few years away yet, if developers do decide to include it in future devices.
Battery life.
Improved battery life is always on customer wish lists, and it's reasonable to expect some improvements in the iPhone models released in 2018. Battery life is constantly rated one of the most desirable features, and Apple are rumoured to be working on new technology for future designs. The introduction of 5G is likely to have a massive impact on battery life as the power required for data transfer will drop drastically. Some experts predict that in the future, our iPhone batteries could last a month or more. For now though, a 10% or so increase in battery life is the most we can probably hope for.
What Customers Want.
The problem with innovation is that is has to not only be ground-breaking, but also appeal to what customers actually want. Further complicating matters is that sometimes people don't even know what they want – or what they don't want – until they try it for themselves.
Gesture control, for example, might not appeal to public opinion as much as Apple hope it will. Companies like Volkswagon have included it in their cars, which makes sense – the technology can be used to control functions without needing a precise tap, which makes it great for drivers. For an iPhone, controlling your phone via gesture instead of touch doesn't really seem all that different –  hovering 1 cm above it instead of touching the screen doesn't seem to offer any real functional advantage.
Most experts agree that it looks like Apple will stop making the iPhone X when the new models come out, instead of offering it as a lower-cost alternative to the latest and greatest design. The three new iPhones will probably be announced in early September of this year, and be on the market soon afterwards. Whether the innovations they offer create a market frenzy or customers are slow on the uptake will depend on how well Apple have read their customer base.
Sources: