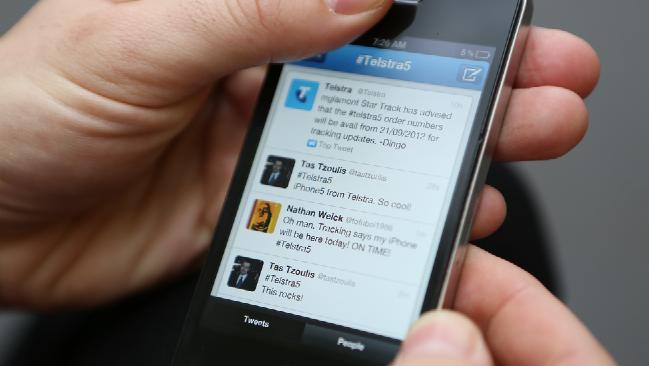 Telstra has had to close down its texting service temporarily due to text messages going to random numbers after the network underwent a meltdown that affected virtually every part of the country in some way or another.
A Perth charity for at-risk youth was particularly concerned as it had workers out in the field who they were unable to make contact with.
Businesses lurched to a grinding halt, train lines in NSW ceased to work and Jetstar experienced problems with its booking service delaying flights as passengers had to be processed manually.
This massive outage was as a result of a fire in the Chatswood exchange in Sydney. The forced closure of the text messaging service came about when people began to receive text messages from people they did not know.
According to the CEO, Andrew Penn, all they could do to ensure the privacy of customers was to close messaging until the situation had been resolved. Because it happened at a major exchange the effect was particularly widespread. It took more than a couple of hours until things were back to normal.
Social media was soon chattering and twittering about the outage
Surprised phone users who received unexpected text messages were soon out chatting about it on social media.
One twitterer said he received text messages about a secret business deal which he could have revealed to all if he had the inclination to do so.
An Optus/ Virgin customer claimed he was getting texts from Telstra that weren't meant for him.
Many services, such as banks, provide private information through SMS messaging like links for re-setting passwords and even new pin numbers. The extent of the text messaging blunder was never fully revealed.
Telstra not new to outages
The last major outage last year occurred after a fire that broke out in the exchange at Brunswick in Melbourne, which was because of faulty wiring. That time affected customers were given data free days as compensation. This time Penn has not made any suggestion that compensation was likely.
Most outages are relatively minor and go unnoticed at least to the media. However, there is a website dedicated to reporting outages. Comments just today reveal that several people had been without data all day without any explanation but all due to a problem with Telstra either directly through the telco or an MVNO that works with Telstra infrastructure.
2016 on reflection was not a good year for Telstra!
The company not only experienced a number of outages, but by mid November 2016 its share price had fallen by 29% with shareholders seeking an explanation and a change in strategy. This performance caused Standard & Poor to reduce its outlook for Telstra from that of being "stable" to "negative". Telstra has the lion's share of all parts of Australia's telecommunication industry and, in some regional areas, it has sole control. The federal government in December 2016 suggested the prospect of domestic roaming, meaning Telstra would have to share its mobile infrastructure with other carriers. This was not greeted favourably by Telstra and as yet no final decision has been made.
February wasn't a good month for Telstra, either, with a serious outage to handle and a drop in revenue of 3.5 percent. This was accompanied by a fall in after tax net profit of more than 14 percent which caused a share price fall of 4.5 percent that same day.
Summary
Telstra doesn't have a monopoly over communications, which gives the chance for customers to change providers. What choice you have depends on exactly where you live.
Where Telstra has the major share in money from the government's black-spot program, customers have no choice. The money from calling, texting and data use doesn't come from these areas but from the big metropolitan areas and the crowded east coast.
These are the places Telstra needs to watch as its competitors are firmly established in these areas and are on the look-out for new customers when Telstra experienced a serious outage as it did earlier this month. Customers want and need security when dealing with day-day communications and any breaches are likely to get them re-thinking which operator they are paying out money too.