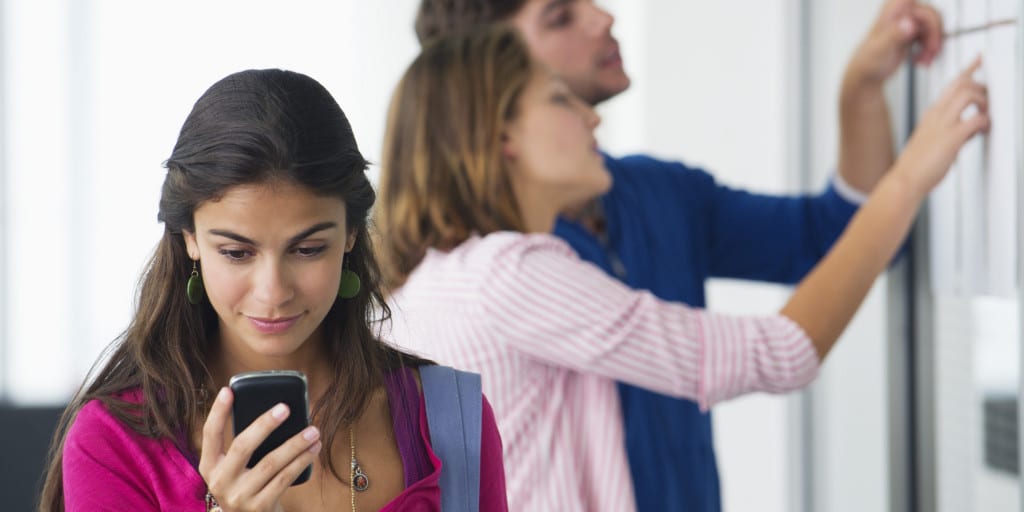 All the major phone companies make some sort of special deal just for students, but Optus leads the way mainly because it offers a 10% discount off its plans, either with a phone option or SIM only plans. What you consider best for your needs will depend upon how much you need a new phone and what sort of access you want for talk time and data. Many of the offers at the moment include music at no extra cost. Access does not reduce your data, so this helps a lot if you listen to music 24/7.
Optus Phone Plans that May Interest You
With the Iphone6 as part of the deal, Optus offers a 24 month plan at $58 a month after a discount of 10%. With this deal you can expect to pay $1,392 over a 2 year period. With this deal every month you get 1GB of data. If you wish to add an additional 1GB it will cost you an extra $10. You also get unlimited talk and text to standard Australian landlines and mobiles, 13/1300 numbers and voicemail. Texting can be done to standard national and international numbers in up to 30 countries.
When it comes to music you can stream music on Google Play music, iHeart Radio and Spotify mobile apps. This comes at no extra cost but if you want to access mobile TV streaming using Netfix and Presto without using up your valuable data it will cost you an additional $10 each month. If you are a Premier League supporter you won't get any additional discount as a student but for unlimited access it will cost $15 a month.
Bigger Data Packages with Optus Include Premier League and Are SIM only
If you are after more data, Optus has plans which are SIM only at a cost of $76.50 with a 10% discount per month on a 24 month plan. You can expect 7 GB with a bonus add-on of 1GB a month but any additional GBs over the month attract a cost of $10 a hit. With this plan you get unlimited texts and 300 minutes of talk time, which you can use to call international destinations in up to 30 countries including Canada, the UK and the US. Calls to Australian phones are included in the package.
You can stream music to your heart's content on Spotify, iHeart Radio and Google Play Music. If you are a soccer fan, Premier League comes part of this package at no additional cost too. For mobile TV viewing with Presto or Netfix an additional cost will be charged at $10 per month but your usage isn't taken out of your data.
Plans can get even bigger and can include 20GB per month but at a substantial cost of $108 after a student discount of 10% has been deducted. All access to music streaming, TV viewing and Premier League is part of the package, as is unlimited text and talk time to Australian phones. You also get a large amount of free talk time to almost 30 countries. This is great if you are an overseas student who likes to keep in regular contact with your relatives.
SIM Only Plans Offer Better Deals
To get access to Optus deals as a student you need to sign up for 24 months. You can get these deals through other retailers apart from Optus directly and you can bring another phone company's number with you so you don't need to change your number. Of course you don't need to buy a phone from Optus but bring your own along. That's what it means by SIM only.
Telstra Offers $10 Student Discounts With or Without your Own Phone
If your phone is ready for the rubbish bin you could join Telstra and buy a phone with a GO Mobile Plus plan.

However there's also what Telstra calls BYO deals. which is when you can use your own phone. The deals based on BYO are as follows:
For $25 per month covering a 12 month period you get 500 MB of data per month. You also have included calls and texts to standard Australian numbers.
The next deal costs $40 a month and includes 5 GB of data monthly with calls and text to standard Australian numbers included.
At $60 a month you can expect to get 10 GB of data to use over the month. This package also includes unlimited texts and talk time to Australian standard numbers as well as unlimited international calling to 10 chosen countries.
All the plans include a music facility and with a 6 or 12 month, $95 +plan you will have access to music streaming that does not wipe out your data. It also allows access to the Apple Music Library in full. There is unlimited and free access to Telstra Air Data through 500,000 hotspots. This deal lasts until March 2017. Telstra One Drive offers 200GB of cloud storage which is accessible through Microsoft One Drive. This offer only allows one per customer.
Comparison of Telstra and Optus
Overall, the Optus student deals present better access to live streaming of music at no extra cost. Both companies offer good deals on talk and text time but Optus goes a step further with its Premier League deals being very low cost or free with the more expensive plans. This is a great bonus for the avid Premier League follower.
As a student, before you select a deal you really need to decide what you need and what you can afford to pay for out of your monthly budget.