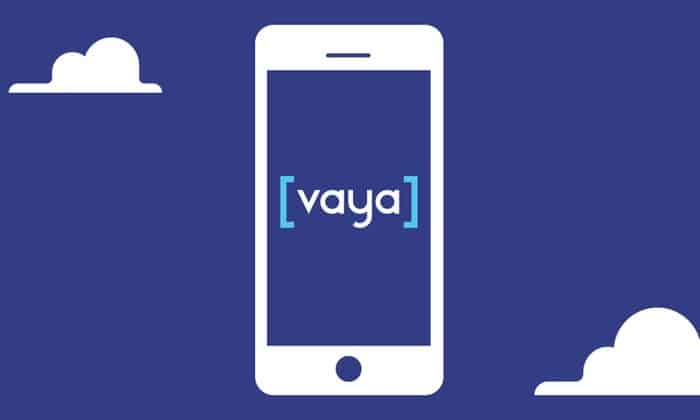 If you have a mobile device like a tablet, dongle or laptop, the chances are you've researched data-only plans. Vaya have a range of mobile data plans that are cheap, utilise the fast and efficient Optus 4G Plus network, and potentially have enough data to share around your wireless devices. Data plans allow you to pay only for what you use, and to access larger amounts of data for a cheaper price. In an industry full of options, Vaya mobile data plans stand out for affordability and value.
Mobile Data Benefits
Studies suggest that as access to mobile data is increasingly available and viable for businesses as well as personal use, its accessibility is actually improving the economy. Businesses can become more mobile and improve their offerings, being able to provide on-the-spot services that would normally have to be accessed from a traditional internet connection.
For people who use tablets and rely heavily on their mobile data, a data-only plan allows them to access higher levels of data at a comparatively low price. With VoIP services like Skype handling voice and text messages, it's up to the consumer if they even need a phone service at all.
Vaya Mobile Plans
Data is the selling point for Vaya mobile phone plans. They offer 4 main "levels" of plan, all with unlimited national talk, text and voicemail. Other than having the option to include international minutes to select countries for a very small amount, mobile data is what sets these plans apart from one another.  Vaya offer from 1.5 GB to 13 GB of data as part of their standard mobile plans, but there is a growing demand for data-only plans that offer high quality internet access.
Vaya Mobile Data Plans
Vaya mobile data plans are available as SIM-only, month-to-month contracts. They range from 5 GBs to 70 GBs, depending on how much data you need and what you are willing to pay for it. There are no charges for the SIM card or to have it delivered, and no cancellation charges.
Data on mobile networks included both downloads and uploads, and billing increments are per minute. If you do go over your data allowance, you will automatically receive an additional 1 GB and be charged an additional $10. Other charges include a $10 dishonour fee if your payment is late or fails to clear, and a $5 fee if you decide you want to change plans.
Standout Features of Vaya's Data-Only SIM
Uses Optus 4G Plus.
Vaya uses the wide-ranging coverage and super-fast speeds of Optus's 4G Plus network. Optus claims to reach over 96.5% of Australians, and are investing in infrastructure (especially in regional areas) that makes it even more likely that you'll have coverage when you need it.
Very competitive pricing.
$50 gets you 25 GB with Optus, but $55 will get you 50 GB with Vaya. While the price difference is the most dramatic when you compare plans at the cheaper end of the scale, almost every Vaya mobile data option beats the bigger companies by a fair margin.
Internet tethering.
Your internet-capable device can become a wireless modem with a Vaya data-only plan. Using tethering or hotspot technology on your device helps you make the most of your data allowance.
Free SIM and delivery.
If you choose Vaya, it won't cost you to get connected. Your Vaya mobile data plan SIM will be sent out to you free of charge.
No lock-In.
If you'd prefer to avoid getting locked in to a plan for an extended amount of time, Vaya lets you choose how long you want to commit, charging you month-by-month.
Bring your own device.
While many other plans give you a phone with your SIM, you are usually locked into a long term contract. With Vaya's SIM-only model, you can shop around for the device you would like at a fair price. Vaya do sell mobile devices, but they come as a separate plan.
Get up to 70 GB of data.
Most phone plans are more expensive but will not offer nearly as much data. Being able to access data from your device gives you the option of making calls using VoIP services, meaning you no longer need a traditional phone plan.
Sources: