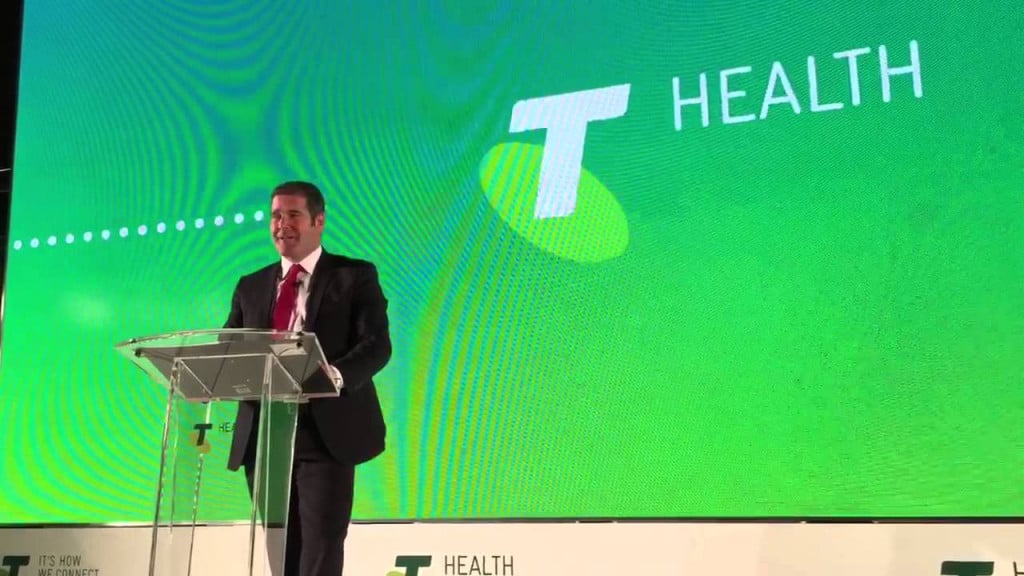 There have been a number of changes recently to telecommunications throughout the country, marked mainly by the coming roll-out of the national broadband network, or NBN, which is estimated to be worth $56 billion. This whole network is starting to dismantle Telstra's infrastructure dominance for internet and phone. There has been such an increase in web-based data and voice services that revenues from copper-line calls have dropped by a massive 41 per cent in the last 7 years. Added to that has been TPG making inroads as the expected 4th major network provider.
Share price fall in April for Telstra
It was in part due to TPG's race to become a serious rival to Telstra that caused a significant plunge of 7.5% in share prices to a 4 1/2 year low 2 months ago. TPG Telecom has taken its role seriously by seeking to raise equity worth 1.26 billion to fund the granting of its 11-year licence for mobile spectrum. This will put itself into the position of the 4th most important business in the valuable mobile market. As always another player encroaching on other's market share has set off alarm bells throughout the edgy Telstra investors.
Consumers will be happy, as there is nothing better than extra competition to bring down prices. However, investors fear that Telstra will no longer have access to the lion's share of the mobile market, threatening not only the price of shares but the amount of revenue too. There are some funds that have already pulled their shares from Telstra amid the forecasted fall.
Telstra is investing elsewhere in anticipation of telecommunications contraction
Its current investments are:
Telstra Health
Telstra Ventures
Telstra Smart Homes
Telstra Health
Telstra Health is growing due to $240 million being spent to date on eighteen digital health concerns. The aim of these is to add $1 billion by 2020 to its annual revenue. The business hasn't yet reach profit making levels so doesn't appear on the company's financial results. It specialises in software such as its Patient Flow Management software which has already attracted one taker, Epworth Healthcare and its ReadyCare web doctor which has digitised seeing a doctor out of normal working hours.
Telstra Ventures
This is Telstra's venture capital concern. The company to date has invested more than $US300 million in thirty five start-ups that offer such services as cloud storage options and the signing of digital documents . The telco has started to diversify because it believes that these areas have the potential to attain a growth in revenue for Telstra as a whole. It's under significant pressure after losing a large investment worth more than $500 million in Ooyala, a video business, which was at one point expected to be a good second in size and importance to YouTube. One of the start-ups that's attracted interest from Telstra is called Zimperium, which is a security company based in Israel that specializes in smart security devices which Telstra currently uses throughout its business. It also has investments tied up in DocuSign, a business that has been successful in digitising signatures for use on contract documents as well as other forms of documentation. Most of the start-ups that Telstra's ventures team look at are turned down for having no real investment potential. They look at the product and determine whether it's got high commercialisation value. If it has, then investment becomes a distinct possibility.
Telstra doesn't earmark any one particular country for investment potential apart from focussing on the U.S. because it has a base in Silicon Valley. Other hotspots for future investment apart from Australia are South East Asia, China and Europe. Billions is what Telstra is seeking in return for investments.
Telstra Smart Homes
The Telstra platinum smart home app deal has been very popular, with customers in their hundreds of thousands paying just $15 for a month's subscription. Its role is to give assistance to any devices that are found spread throughout the home. At the moment platinum subscribers only have a few gadgets but this is expected to top 30 in the not so distant future.
Summary
When you hear the name Telstra, don't necessarily associate it as a communication provider, as there is now far more to the company that that. Wireless connectivity is going ahead in leaps and bounds and those that want to gain from this lucrative business are helping to remove Telstra's favourable position in Australia, which is giving the company the jitters.
With a strong executive team Telstra is able to move forward aggressively and seek more productive ways of amassing revenue. Telstra's smart home idea is no doubt being watched with interest by others thinking of jumping in to compete with it. There is nothing wrong with competition as it keeps prices down for consumers while ensuring that companies make every effort to provide what the consumer wants.