What happened to cable Internet?
Undoubtedly, cable internet is one of the fastest and most reliable technologies to connect your home to the Internet. The problem, though, is that cables are out of trend!
In today's wireless age, countless reasons exist for eliminating wires and cables. This is even more true when considering Internet access. The whole idea of the Internet seems to be centered on a virtual world — one removed from physical reality, or existing in some suspended space of its own. Even when wired Internet access was the only option, the idea was still the same.
For some years now, that idea has truly become a reality with wireless connections to the virtual world of the Internet. In fact, connecting to the Internet without wires is now the normal thing to do.
Further, perhaps a primary reason why cables have been so willingly abandoned is their disruptive, physical appearance. Cable tops the list of household eyesores, and everyone wants to get rid of the ugly-looking mess of wires. Tacks on the walls, wires altering the appearance of neatly decorated homes, long traces of cords running for several metres, etc., are simply not pleasant.
Truly though, the reasons behind cable's "un-trend-ing" is really not so complicated — People simply want Internet access on-the-go and thus, prefer a portable Internet connection.
Thankfully, there are three easy ways to get high-speed internet coverage without a phone line or cable.
Read further to determine your best option.
Top Data Plans
Option 1: Buy a Dongle for Your Laptop
Unlike home Internet connection, dongles connect you to the internet using a mobile network. These devices require zero setups and no power source. With dongles, you can connect to the Internet as, and when, needed, while traveling or otherwise on-the-go. These Internet sticks provide incredibly fast Internet access depending on the network provider you choose.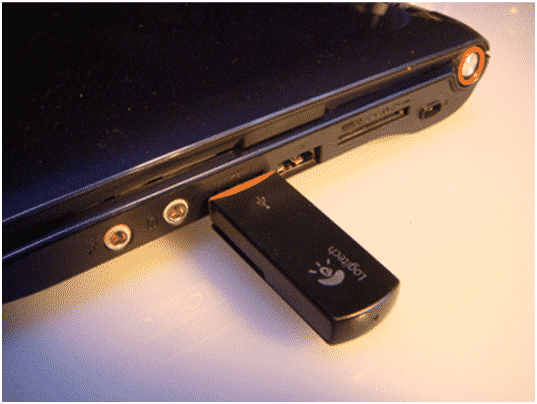 USB based adapter for accessing the Internet on-the-go, without any wires or complicated setup process. Source
There are dozens of SIM-only deals for Internet dongles offered by telcos in Australia. Most of these handy USB devices come with plans locked to the carrier you bought them from. Unlocked dongles are only sold online and can be expensive. While other wireless networks can be easily hacked, dongle connections are highly secure, given its connection directly to your laptop or other devices.
Option 2: Buy a Wireless Router Connected to the Mobile Internet
Similar to Internet dongles, wireless routers are Internet devices with high mobility and faster connectivity. Unlike dongles and phone lines that offer a single connection, wireless routers allow the connection of multiple devices, each having a distinct IP address, to a single router.
After establishing the connection, the wireless router allows access to fast Internet 24/7 without the user(s) having to fiddle with wires.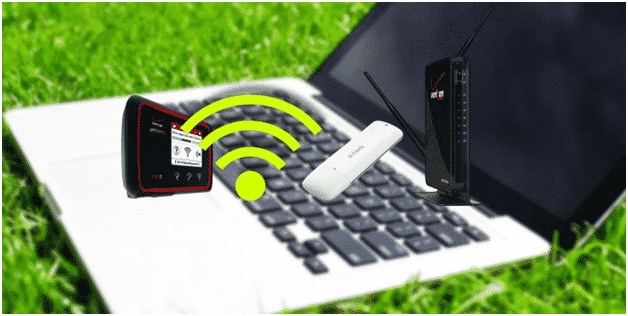 What wireless Internet connection option is right for you? Source
Option 3: Tether Your Phone to Your Laptop
If you own a modern smartphone with a WiFi facility and mobile data connection, smartphone tethering will allow access to speedy Internet at a really low cost. As you are already paying for a standard mobile plan, telcos see extra data as a 'bolt on,' and so they offer the extra data at a low cost.
Generally, the first two options used to be the best until telcos resized their mobile broadband data bundles. Telcos like Optus, Amaysim, now offers big mobile broadband bundles that give you unlimited access to high speed Internet.
Optus Big Mobile Broadband Bundles
Big mobile broadband bundles on the Optus network offer the best value for these plans. Optus offers a range of mobile broadband plans to suit everyone.
Optus currently offers the following three mobile broadband bundles:
3GB Data at $15 per month
10GB Data at $25 per month
200GB data at AUD $60 per month
All these plans charge $10 per extra GB and offer multiple entertainment options. Among these three, the last one makes the best choice when you are looking to replace your phone line.
Check out Optus big mobile broadband bundles here.
OVO Big Mobile Broadband Bundles
OVO offers larger prepaid mobile broadband bundles ideal for sharing among multiple devices. These Internet plans are more convenient than a fixed phone line on a long-term contract.
OVO's big mobile broadband bundles are:
OVO Data X-large 50GB at $49.95 per month
OVOBoom mobile broadband small 50GB at $49.95 per month
OVOBoom mobile broadband large 100GB at $69.95 per month
OVOBoom mobile broadband X-large 150GB at $89.95 per month
OVOBoom mobile broadband XXL 250GB at $99.95 per month
Check out OVO big mobile broadband bundles here.
Amaysim Big Mobile Broadband Bundles
Amaysim's mobile broadband bundles stack up well with the competition, especially when it comes to speed. All its mobile broadband plans feature no-lock-in contracts, though lock-in plans usually include extra data than monthly plans.
Following are the Amaysim's big mobile broadband bundles:
Amaysim 4G mobile broadband 50GB at $60.00 for 28 days
Amaysim 4G mobile broadband 100GB at $70.00 for 28 days
Amaysim 4G mobile broadband $90 150GB at $90.00 for 28 days
Check out Amaysim big mobile broadband bundles here.
Amaysim is the winner when it comes to the best big mobile broadband bundles. It was one of the first several companies offering bundles of 25GB and larger. Today, Amaysim's big mobile broadband plans have expanded to offer more data at a reduced price, making this telco a popular choice among families, renters, students, and travelers.
Top Data Plans
Final Words
Whatever you reasons may be for abandoning ancient wired connections, there are several alternatives to phone lines, all of which are much more beneficial than cable Internet. For a truly virtual experience, a wireless connection is the ideal way to access the Internet. Whether it be through dongle, router, or smartphone tethering, wireless connections to the Internet come with hardly any setup costs, tedious installations, or headaches. These days, smartphone ownership is quite high — those powerful devices are everywhere. Thus, although other options exist, having a smartphone already in your possession makes accessing the Internet a readily available option.
Choose the best options as per your needs and preferences, control your data bills, and get rid of messy cables.