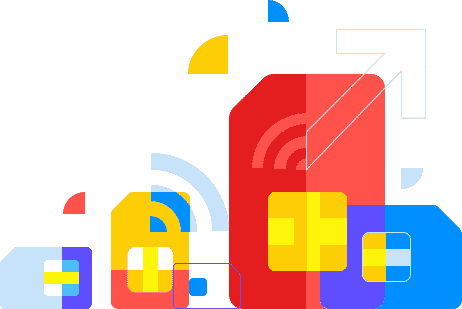 Top Mobile Plans in Australia
Save 32% on your phone bill

70% of Australians now buy SIM Only plans

Keep your mobile number or choose a new one

Below – Helpful insights into the key trends in the Australian Telco market
Buying an Australian phone plan
This website is here to help you save money on your phone bill
Are you looking to compare Australian mobile plans? Our website is designed to give you the insider information you need, in order to be able to compare the best phone plans on the Australian phone market.
On this page, you'll find:
(After this introductory text)
First, why not use our FREE downloadable information pack:
While researching, are you finding words or jargon you don't understand? Are you struggling to know where to start? Use our guide to get headed in the right direction and to demystify the jargon.
How COVID affected Australian Phone Plans:
Only 7% of Australians are committed to comparing phone plans in the year ahead. We look at phone plan buying behaviours and the impact of COVID, so you can see how you can stay ahead of the pack this year. Phone companies have developed a new trick – charging you more to give you data you don't need. We explain how to beat their system.
The power shift:
We explain the way the phone market has changed in recent months – and why you just got a lot more power than you used to have, when it comes to picking phone plans.
The 3 biggest trends in the field of Mobile Phone plans:

SIM Only plans have taken over:
Phone companies have broken out the phone and the plan – SIM Only plans are now the whole market.
The latest 4G & 5G network information:
The 4G networks are all remarkably similar now, SIM Only plans have taken over, and, most importantly, many people now buy their phone plans from smaller phone companies. In the '3 biggest trends' section, we explain each of these situations, what stage the 5G rollout is in Australia, and all the most important information to bear in mind when you're picking your plan.
Smaller Phone companies will help you save money:
We have plenty of information about this on the next page.

More details on the key trend that'll help you:
The rise of smaller phone companies (also known as MVNOs or network resellers) has come about for 3 reasons:

They offer more data per $:
Pick a smaller phone company and you'll get up to twice as much data per GB than you would if you went with a bigger phone company equivalent.
Their customers are happier:
Our survey revealed that, on average, customers of smaller phone companies are happier with their phone service than customers of big phone companies. Why pay more to be miserable? We'll show you the statistics so you can make your own choice.
You'll often get the same network:
Many people don't realize that if you pick a small phone company, you'll get exactly the same coverage, speed and priority as customers of the bigger phone companies. We explain how the system works so you can make the right decision.

How the next months will be different:
Phone plans are changing. Specifically, phone plan users will be:

Wearable device numbers are increasing:
People are using personal health tracking equipment at a rapidly rising rate. We explain what that means to you and your phone plan.
More mobile internet:
Mobile Broadband is taking off. We explain why and what that means for you if you're considering getting a mobile broadband SIM.

Summing up the years ahead:
Finally, we consider other ideas to bear in mind when comparing phone plans. In this special section, we cover everything else you could possibly need to know.
FREE downloadable information guide to buying a phone plan
We want to offer you the support you need while you shop for your SIM Card and phone plan. If you want a written record of our vital information on this page, you might like to download our FREE information pack. It explains every phone company-related technical term you're likely to bump into, gives you a visual guide to navigating the maze of phone plans, and here's the best part – you won't pay a penny for it.

Post-COVID Changes To Australian Phone Plans
Despite our self-deprecating humor and outdoor lifestyles, Australia is an exceptionally technologically sophisticated country even compared to what you might intuitively think were world leaders – like the UK and USA. We tend to pick up technology, including new technology like smartphones, tablets, and smartwatches very quickly.
On top of that, COVID acted as a substantial force to drive technology adoption. It's fair to say that the effects of COVID accelerated the move to digital and that we're not going back any time soon.
COVID hit us as the NBN rollout became finalized. Despite the political wrangling and regrettable compromise on using Fiberoptics to deliver data streaming to the home (we'll have to roll fiber out at some point!), the NBN rollout  was officially completed in June 2021. The NBN provides a base level of communication infrastructure to Australians. Particularly hard hit by COVID lockdowns, residents of Victoria saw even more marked shifts in the areas of their digital lives that were affected by the pandemic.
Working and Educating at Home: 2 out of 3 adults worked from home in 2021 because of the pandemic. Depending on the State, there was a monumental overnight shift to Education at home, too, for many. Only 25% of Australians have a home landline – a statistic that the older generation would find unbelievable. Locked up in our apartments and home, our mobile phones  became critical infrastructure to maintain our friendships, inform us through doom-scrolling and keep us entertained. Around 94% of Australians own a smartphone – approximately 27 million devices. Don't underestimate the impact of that. We are now, as individuals, constantly connected to the internet. We no longer walk to a laptop or a desktop computer – we are already online. All the time.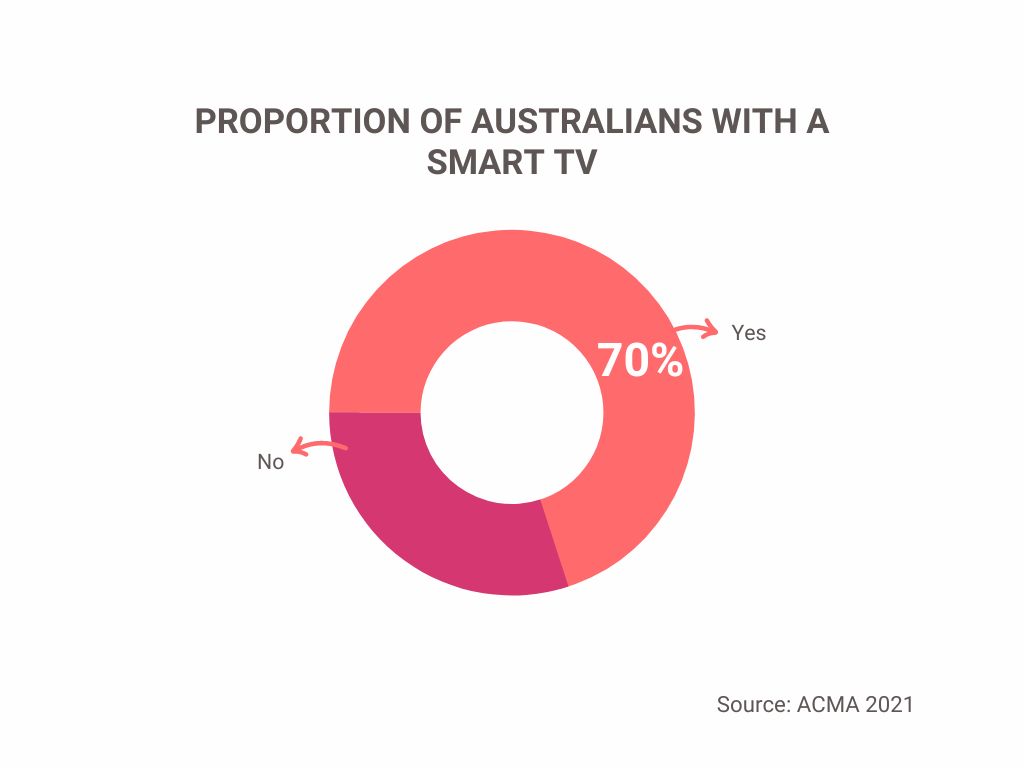 We don't need laptops for Internet access anymore because almost all of us now own smartphones – a fact that has changed how we live.
The way we live is changing: Enabled partly by the NBN and partly by mobile phone companies, the way we interact with the world, particularly the internet, is changing. Streaming services like Netflix, Amazon Prime and even Optus' Sport services are now a standard part of our day in a way they weren't a few years ago. eCommerce is an increasing proportion of how we buy products and services that support our lives. Text (SMS) and Instant Messaging (IM) have replaced voice calls as the most common method of imparting a message.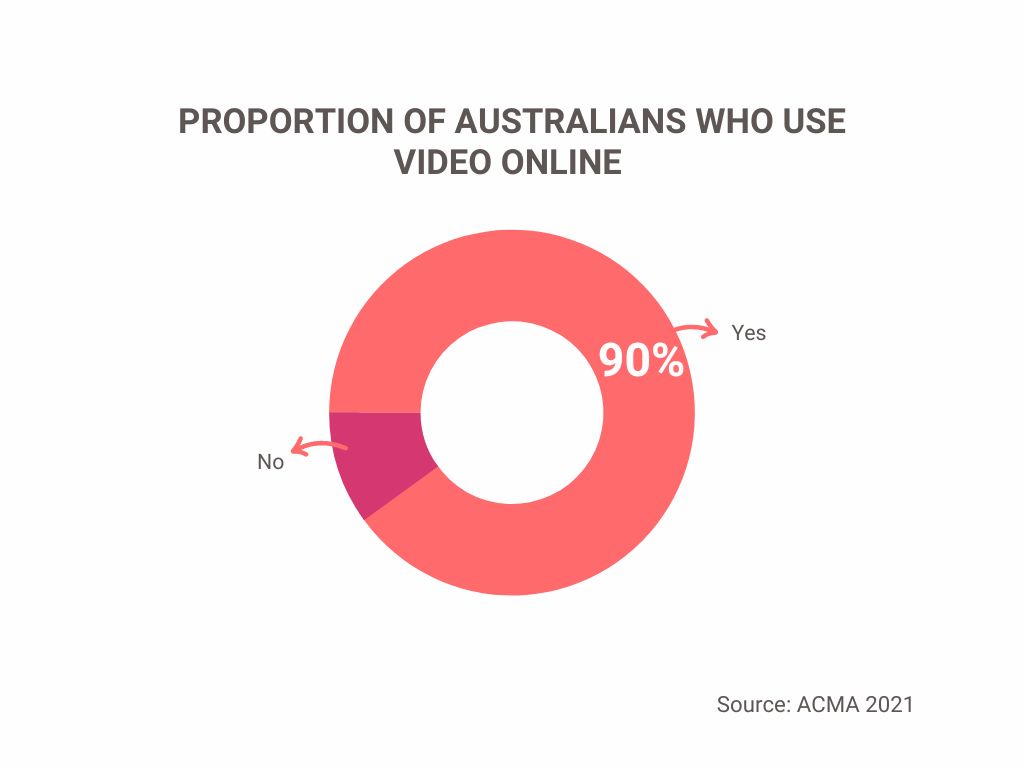 Streaming services are now a vital part of how we spend our time, affecting both the NBN and the services you buy from your mobile phone provider.
We're all still busy: Perhaps the most critical trend in keeping your costs down is the low proportion of people who intend to change their phone plan. Busy lives mean people don't have the time to compare. In a recent WhatPhone Survey, only 7% of Australians offered a definitive 'yes' when asked if they intend to compare their phone plans.
Only 7% of Australians are sure they'll compare and change phone plans.
The power shift that's happened in recent years
As we mentioned in the intro, comparison shoppers – like you – have much more power now than ever. Here's why the power has shifted to consumers and what that will mean to you. To use that newfound facility, you'll need to know what the phone companies are up to. Recently, they've added many new features to their plans – including data rollover and generous data allowances. At the same time, they also put their prices up. The key question for you is – do you need all that data?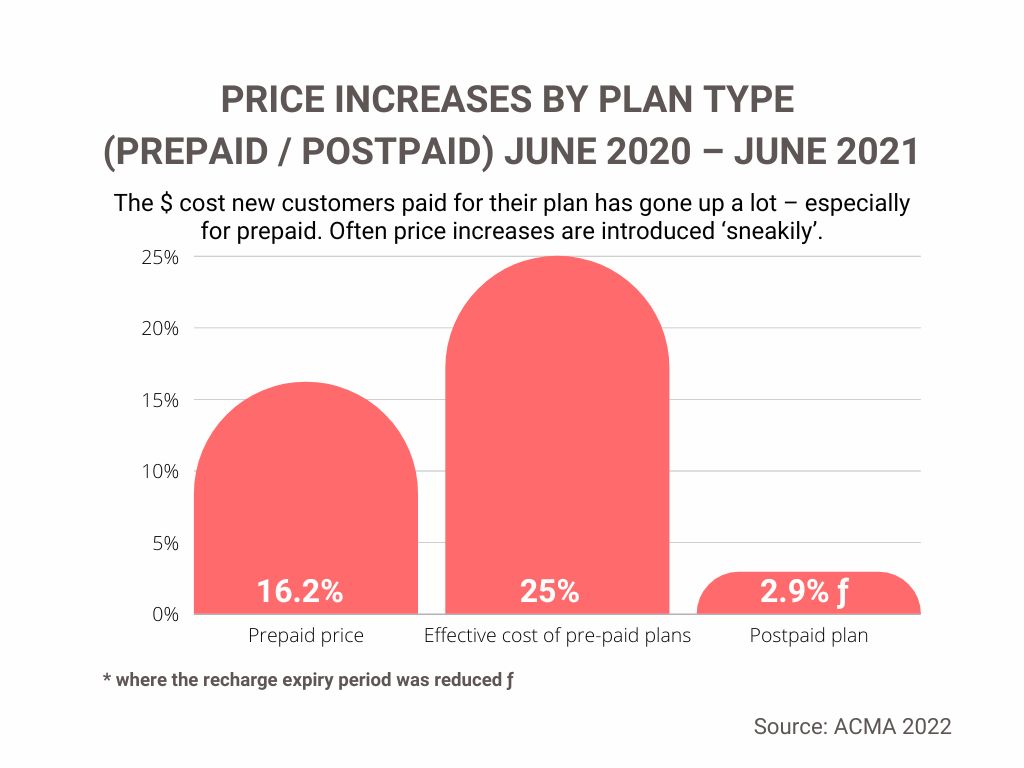 Phone companies have increased the data allowances they're handing out and sneakily raised their pricing.
How Can I work out how much data I need in my phone plan?
Once you know how much data you need, here are the other pieces of information you'll need to buy your plan.
Better information:
There are a lot more phone companies out there than you might think. Our site provides information from people who used to work in phone companies, so you know what they know. The information is provided free of charge alongside the plans we'd recommend.
More competitors:
New entrants into the market like Moose Mobile on the Optus network, Belong Mobile on the Telstra Mobile Network, and Kogan Mobile on the Vodafone network, are bringing new things to customers. In 2017, we saw 'data vault' released as a product feature for the first time. Once you've bought your data, it's yours forever! Competitors are falling over themselves to improve their products critically, making them fairer than they used to be. You now have more choices across more products than ever before.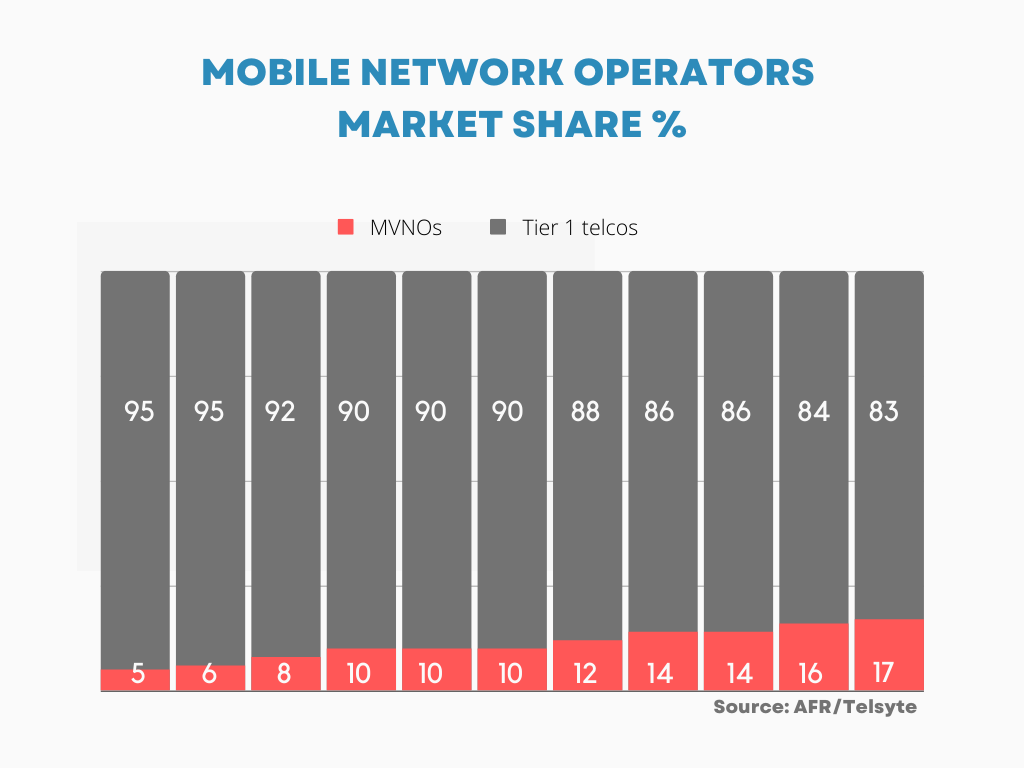 MVNOs have always been a worthy option for sophisticated SIM Only plan shoppers. Over time, their influence on the market is growing.
Phones from everywhere:
The most significant shift has been a move away from buying phones under more expensive contracts from your phone company and towards SIM Only deals. More on these trends below.
The 3 biggest trends you need to keep in mind when you're comparing phone plans
Key Trend 1: SIM Only has taken over:
Nowadays, people are far more likely to buy their phone outright and add a SIM than they ever have been before. Our own analysis shows that more than 70% of people now buy their phones outright and add a SIM themselves. As well as saving a ton on the total cost of ownership with a new phone, having a mobile plan out of contract helps manage your rising data needs.
Believe it or not, phone companies were never interested in selling you a phone. They wanted to sell you the SIM card that came with it. It's hard for phone companies to make money on the phones they sell – the manufacturers like Samsung and Apple want to hold on to the profits from their devices.
Now, Telcos are far more upfront about the device's cost. They will let you spread the phone cost over 12, 24, or 36 months, but they are transparent that your relationship with them is around the network services associated with the SIM. For users, this is good news. You get all the convenience of a one-stop shop for phones and SIM, the benefit of splitting the cost and not paying interest on the money you effectively 'borrow' from the phone company.
Recently, people have responded to Telstra's price increases which were followed by Optus and TPG by taking out 12-month contracts with the phone company of their choosing. The data inclusions at each price point tend to be much more significant when customers take out a contract along with their SIM. The savings are a lure, of course, but you're also tied to your telco in ways you might not like. For example, Optus' data security breach was of such importance some customers under Optus contracts might have preferred to leave and go to a different telco.
Key Trend 2: Today's 4G networks are all about the same. 5G is different.
We've been brainwashed into believing that Telstra offers the best network, haven't we? Well, here's a surprise for you. Both Optus' and Vodafone's 4G networks are on par with Telstra's for both coverage and speed. It's not just us who think it. OpenSignal is one of two independent companies to compare the network coverage of all 3 major phone companies. The results are consistent and unequivocal across all the surveys which have been run. Regarding 4G data, there is very little to pick between the phone companies.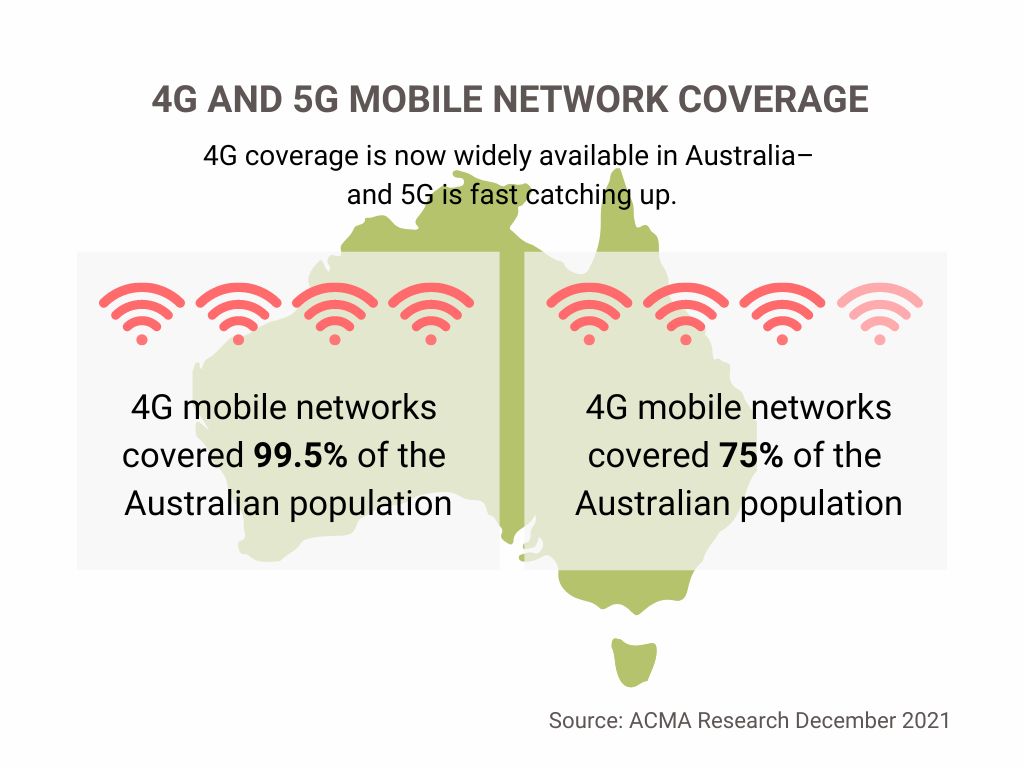 You're most likely to find yourself on a 4G network these days. They're newer and more efficient than previous networks, so you're in safe hands.
Unless you are one of the 2-3% of people who live in the outskirts of Australia, whichever network you get, Optus, Vodafone, or Telstra, the availability of 4G signal you receive and the speeds you benefit from will all be the same. You can find out more about Australia's network coverage on our dedicated page.
The rollout of 5G has been taking place since late 2018. The first commercially available networks started to appear in Mid 2019. Perhaps surprisingly, even while undergoing the merger that took place at the same time, Vodafone/TPG managed to put in place their 5G infrastructure more quickly than Optus, as you can see from this chart showing 5G coverage around the country by the operator. 5G network signals from one or more networks already cover more than 75% of the Australian population. There are already more than 2 million 5G connections. On top of that, there are an additional 300,000 5G Fixed Wireless connections.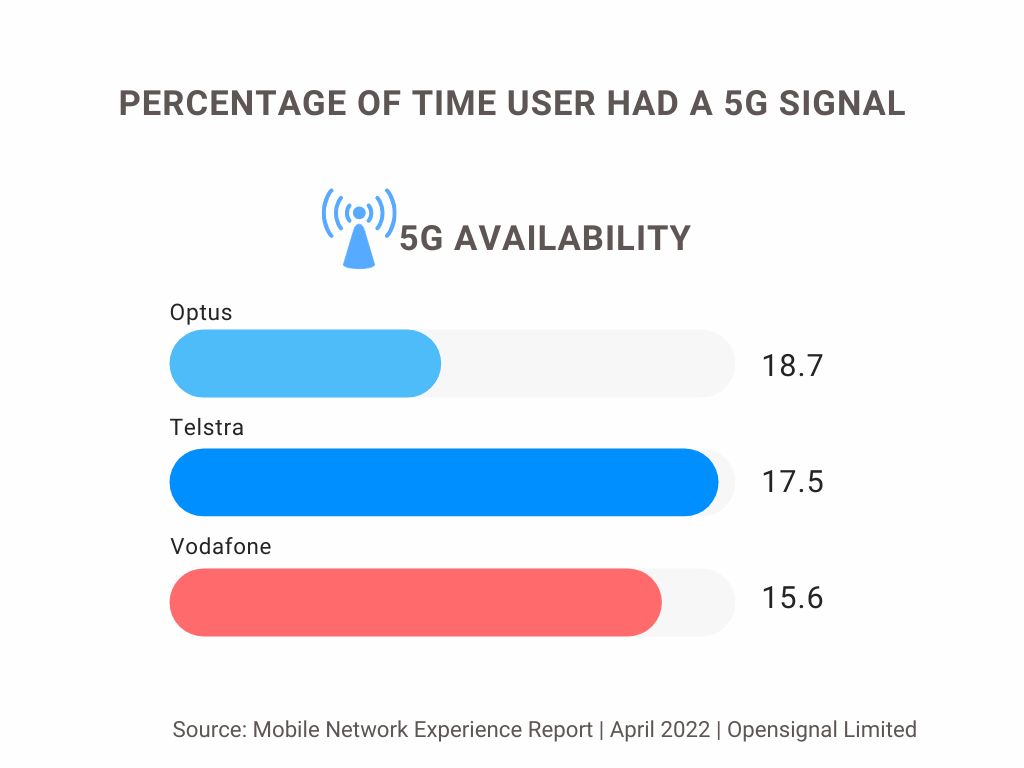 Yes, 75% of the population is covered by a 5G signal – but actual users are only in coverage about 20% of the time.
The phone companies will tell you that 75% of the population is now in a 5G coverage area. Independent research shows that we are still in the early days of the rollout. On the plus side, competition is hotting up. 5G is now being passed over by operators to small phone companies. Soon, MVNOs will all have access to 5G mobile data. And it is to those smaller phone companies that we now turn.
Key trend 3: The increasing presence of smaller phone companies:
As if competition between the major phone companies wasn't enough to push down prices, here come the smaller phone companies. Collectively known as MVNOs, smaller phone companies generally offer more basic phone plans than Vodafone, Telstra, or Optus. Their share of the market is large and growing.
More detail on the most critical trend
Small phone companies have happier customers
Examining the detail of big company vs. small company customer satisfaction levels in our survey reveals that, on average, customers of small phone companies are happier than customers of big phone companies. Vodafone is a notable exception
You'll get more data per $ if you buy a plan from a small phone company
The primary plan feature people compare these days is the data they'll get per dollar spent on their phone plan. The third and final reason small phone companies are doing so well is that they offer more data at each spending level.
You can get twice as much data for the same monthly spend with smaller phone companies.
Note many larger phone companies offer value-added services that the smaller telcos don't. Data Banking,  Data Rollover and introductory offers are far more common amongst smaller phone companies.
Smaller phone companies often use precisely the same phone network as big phone companies
You are unlikely to know how phone companies truly work unless you have been employed by one. Smaller phone companies actually resell the major phone company networks. Here's how they function.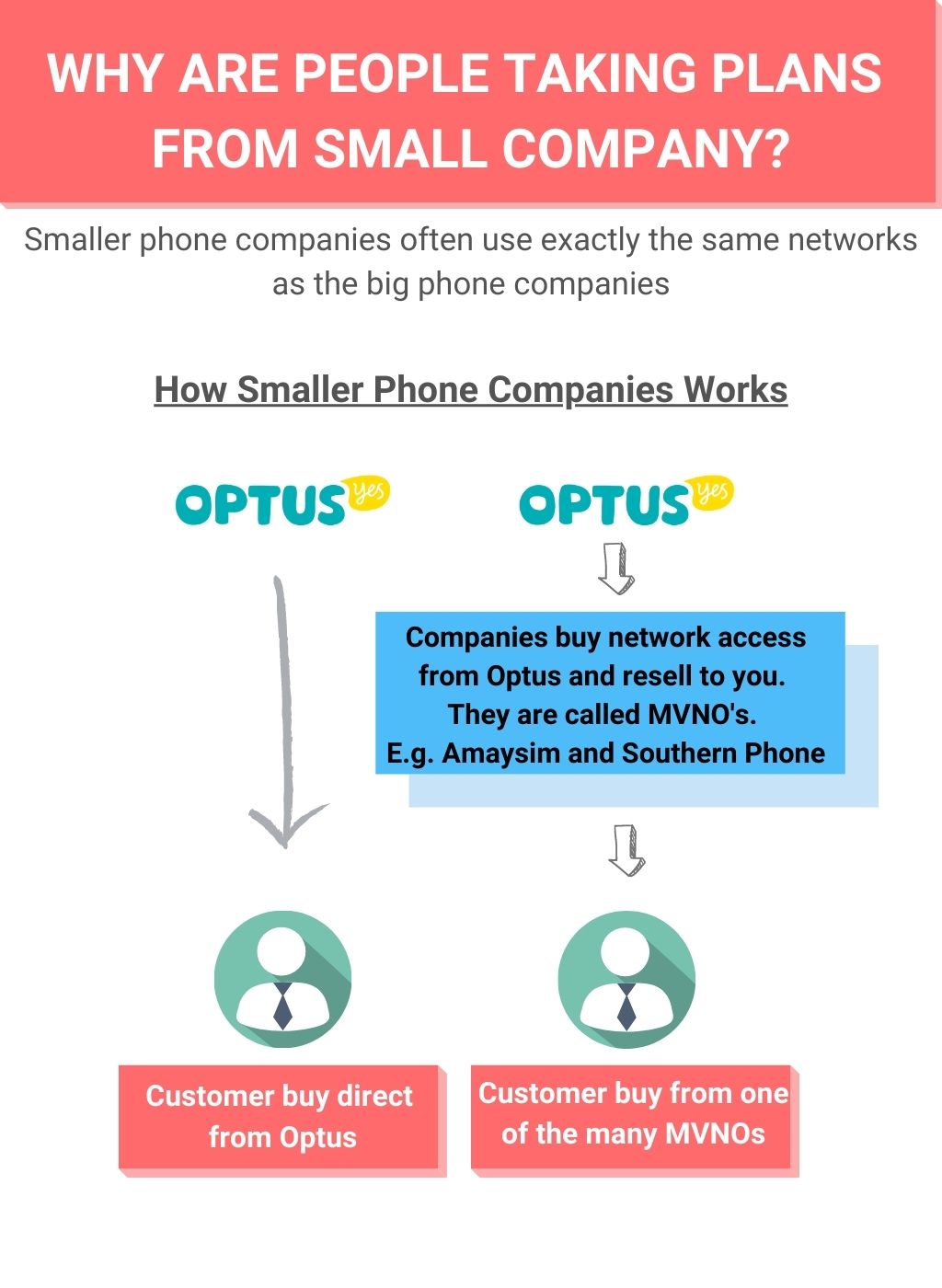 Remember, whether you go with Optus or one of its resellers, you'll get the same network.
Australia's big phone companies are Optus, Telstra, and Vodafone. Smaller phone companies include telcos like Amaysim  and Boost Mobile. Smaller phone companies resell the big company networks. You will often get the same coverage and priority if you go to a small phone company as if you went to a large one.
Why the future will be different when it comes to buying phone plans
The number of people with connected 'wearables' is increasing
The 'Internet Of Things (IoT) is a term used to describe gadgets connected to the internet. Wearables are a great example. Your Fitbit or Apple Watch is increasingly likely to come with its own SIM card installed. SIM cards, too, are an area of innovation, with the Apple Watch containing a new 'eSIM' which promises to make future wearables smaller and easier to connect to cellular networks.
Wearables are primarily used to measure health and fitness-related information. Australia is known as a country of early adopters. We were among the first to flood Social Media in huge numbers and buy iPhones faster than other countries. The same is proving true of the Australian adoption of wearable devices. The growth in the number of Australians prepared to try a wearable is similar to that we saw with SmartPhone adoption 10 years ago.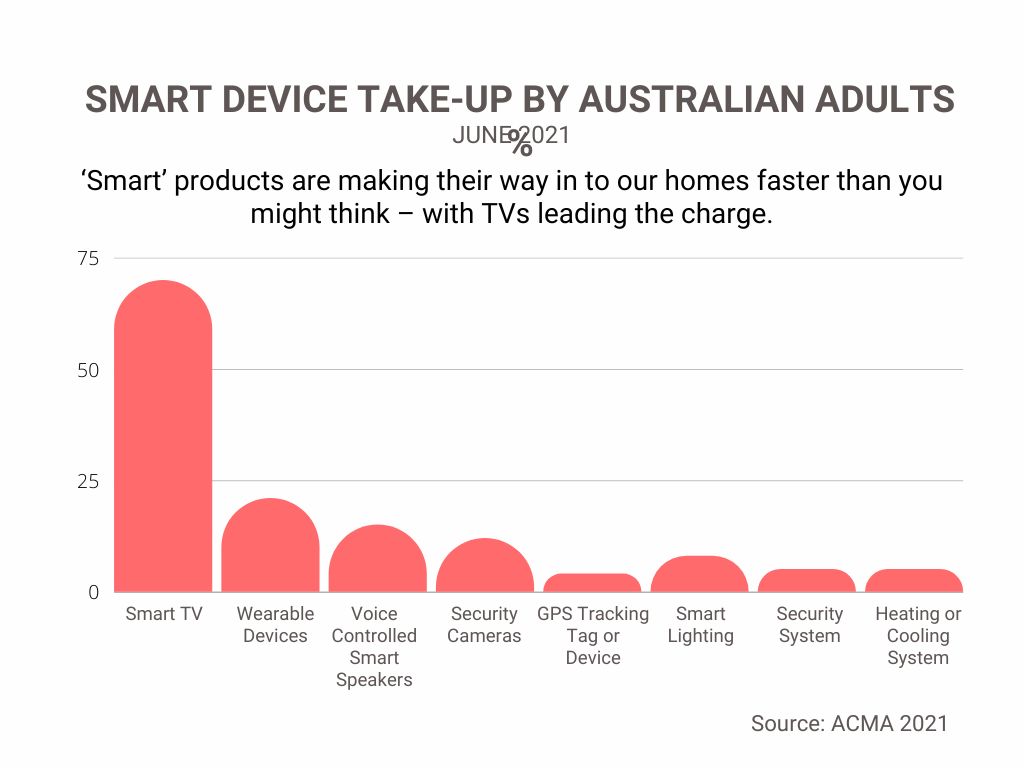 It wasn't long ago that we connected humans to the internet with smartphones. Now, basically, everything is turning 'smart.'
The most important ramifications of this trend will apply to phone companies. As we saw with the Apple Watch, individuals now need multiple SIMs, often with a single phone number. Phone companies have invited technology to deal with this need. Telstra, for example, provides a 'One Number' solution for the Apple Watch.
Mobile Broadband will continue to explode
One of the biggest trends to reveal itself recently is the uptake of mobile broadband plans which Australians invested in for the first time. Phone companies have offered data-only bundles for tablets and laptops for many years. For example, data allowances tended to be small – below 100GB per month.
Recent years have shown a change in both the size and affordability of these data plans. Competition has hit hard here, too, with pricing falling from a typical additional monthly spend (for Mobile Data Services on a second SIM) from between $20 and $30 for the month to $10 to $20 per month.)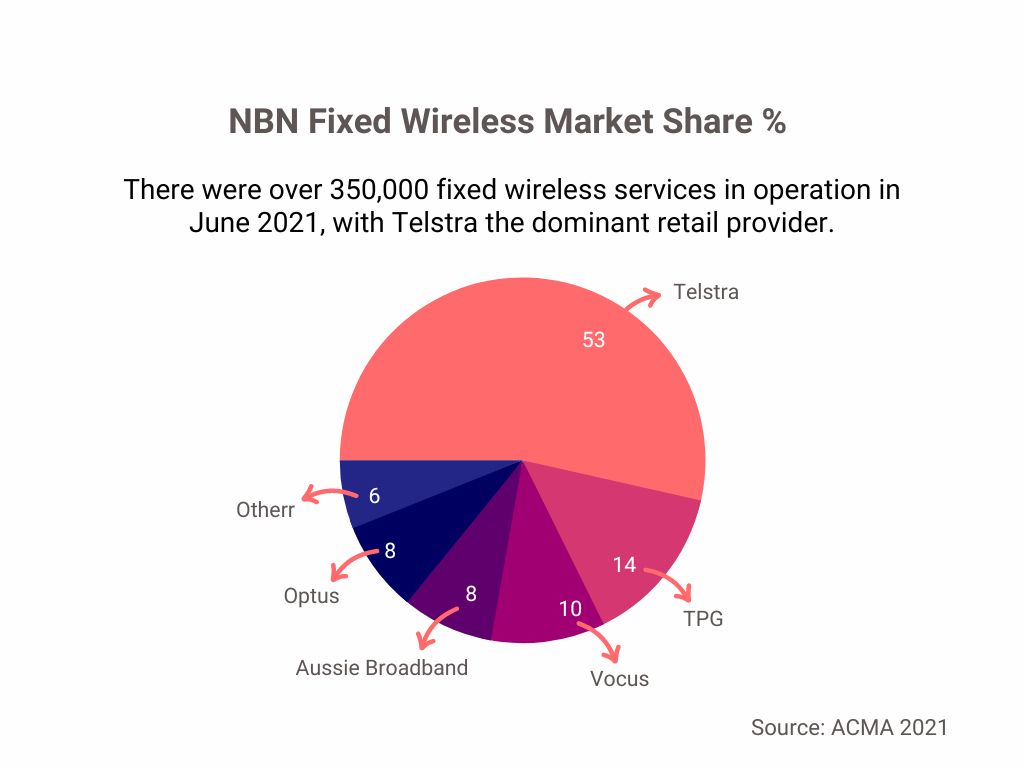 With 5G, Mobile broadband services are now a more viable alternative to fixed broadband connections.
Mobile Broadband does many of the things people value better than fixed alternatives. It is cheaper, faster, and perceived to be more reliable than fixed connections, particularly the NBN. Mobile Broadband services meet needs that fixed broadband does not – entertaining the kids with YouTube on long journeys and helping students and business people work wherever they want to.
Summing up the year ahead for phone plan users
It may not feel like it, but things are moving fast. In the last few years alone, we've started buying our phones ourselves and started adding SIM plans we've found, often from smaller phone companies. We're taking advantage of the fairer plans that some companies offer. We're connecting more of our possessions and gadgets to the internet and adding mobile broadband connections to our list of phone services, sometimes replacing fixed NBN connections.
Because each of us witnessed firsthand the enormous impact COVID had on our online and digital behavior, it's not hard to imagine what's coming next. The addition of everything else in our homes and work life to a connected, often mobile internet. An Australian buys an Apple Watch from Amazon and an iPhone from eBay, then adds a smaller phone company that provides data for both devices. The same individual may also invest in a mobile broadband connection from, for example, Southern Phone one of the leaders in that particular field.
The next generation of advances in telco is likely to be in the area of improving the customer experience around managing these multiple SIMs. Phone bills already take up around 5% of Australian income. It's time the phone companies started giving us the tools to limit the cost of these additional connections. After all, they are trying to sell those new services to us.