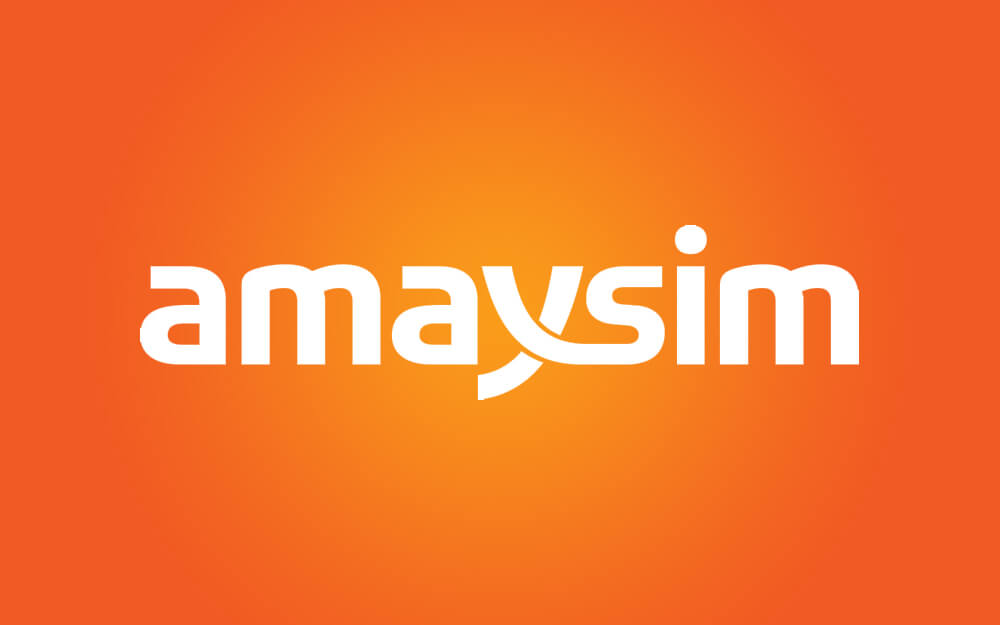 Are you an Amaysim customer who is looking to go overseas? Taking your phone to use while you travel might be convenient, but it can also be very expensive. Don't assume that because you have a great plan with lots of inclusions in Australia, that the same features will be available once you travel. Roaming requires you to sign up for a whole new set of rates that can be very expensive if you're not careful.
Buying a local SIM.
Amaysim advise their customers that the best solution is to buy a local SIM on arrival.When your own phone company is telling you that it might not be best to use their SIM while travelling, it's worth listening to. Your country of origin will have SIM cards available for purchase, and with some research before you set out they should be easy to acquire and use.
The advantage is that you can access coverage and rates just like the locals, and in the local currency. If you are a frequent traveller, you can reuse the SIM; but even if you're not, the cost is normally low. The disadvantage is that not all phones will be compatible with overseas SIMs, so you'll have to check before you leave. You will also have a slight delay in communication while you hunt down a SIM, but there are online companies who can send you one in the post if you want to avoid the wait.
Amaysim Global Roaming
Amaysim do not offer any access to your Australian plan inclusions while overseas. That means that every service you use will be paid for over and above the usual cost of your plan. Data in particular can be very expensive, and it's very easy to use more than you think.
Amaysim offer roaming to over 50 countries. Your roaming is deactivated by default, so you'll have to actively request that it is turned on before you leave. You can do that through the app, through your online account, or by contacting customer service before you leave.
Another task before you leave is to make sure you understand the roaming rates for the areas you're visiting. If you plan to travel to a country not often visited by Australians, you should check that roaming is even available. Pre-paid Amaysim customers will need to make sure they have sufficient credit in their account before they leave, and be aware of how to top up in another country.
Roaming on an Amaysim post-paid plan is simple but needs extra caution when it comes to using the features. You will pay for your roaming on top of your regular monthly bill, so you'll need to keep on track of how much you spend as you go to avoid any nasty bill shock when you come home.
Amaysim Rates
If you're going on a cruise you are able to access roaming while at sea, but it is very expensive. You'll only be able to make and receive calls and SMS, as data is not available. Making and receiving calls, including voicemail, is $4 a minute. Sending an SMS at sea will cost you $1, but they're free to receive.
Remember that you will pay for the calls you make but also the calls you receive, and also for retrieving voicemail. Sending an SMS costs, but receiving them is free. MMS requires you to pay for the message plus the data it takes to send or receive. Rates start from:
$1 per minute to make or receive calls, or to check or receive voicemail
$0.50 to send an SMS, free to receive
$1.30 to send or receive MMS
$0.50 per MB, charged per 10 KB
Keeping Charges Low
With a few precautions, you can make the most of global roaming convenience and reduce your charges. Keeping your mobile data turned off at all times except in an emergency will save you money. Aside from casual internet use, people often turn on their data to use their GPS. Save data by downloading the maps of your location beforehand, so you always know where you're going.
Your phone will have an option to activate call forwarding for all incoming calls, which will stop you paying a lot for other people to call you. Their calls will go straight to voicemail so you can check at your leisure. Use Wi-Fi wherever possible, especially to access online call services like Skype or Facebook Messenger.
Keeping in contact while overseas doesn't have to cost you the earth, but don't leave it to chance. Researching your destination, counting the cost and turning off unnecessary services will help keep your bill in check.
Sources: