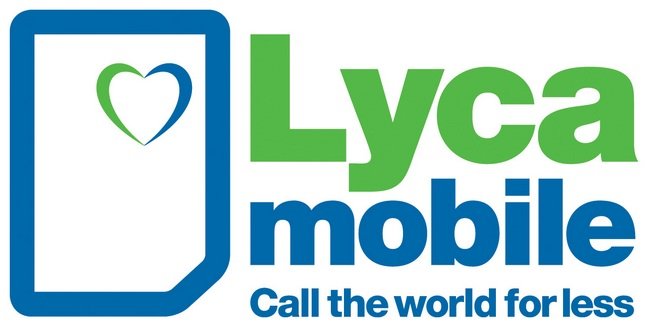 As a result of a recent Telstra wholesale deal, Lycamobile will be able to launch its 4G data services throughout its Australia wide network. This makes the Mobile Virtual Network Operator (MVNO) a clear competitor in the scale of its coverage, which now includes 4G for 95% of the country's population. Combined with its current 3G service, this gives them coverage for 98.8% of the population, or in terms of square kilometres it amounts to 1.59 million.
Lycamobile is an expanding international provider of communications. It is now established in 21 countries. It started operations in 2010 in Australia when it was first offered access to the 2G network using Telstra's infrastructure. Subaskaran Allirajah, the chairman of the Lyca group, recently emphasised how pleased he was to be a part of the company's expansion program in Australia. Glenn Osborne, who is the executive for sales of Telstra wholesale products, has been reported saying that Telstra was happy with the agreement, while also emphasizing that Lycamobile was already providing a 3G product that is of the highest quality.
What's so Good About 4G?
Overall, the 4G networks are up to 5 times faster than 3G with an improved quality. It has now been implemented by virtually every significant global mobile network provider. The term 4G stands for 4th Generation mobile telecommunication technology. The 4G mobile technology is quite a complicated system that includes a number of different operations. These operations range from voice services to ultra-broadband Internet services for use by USB modems that work wirelessly, smart phones, High Definition (HD) mobile TV, video conferencing, IP telephony, cloud computing services plus other desirable features sought after by the go ahead business or the active household.
Speed is a 4G Asset
4G ultra-high speed on the mobile network is, without a doubt, its most important feature. With the speedy evolution of mobile telecommunication technology its speed has definitely come out the winner. When you are a 4G subscriber you will have the capability of streaming your favourite movies in a matter of minutes compared to an hour or 2 several years ago. There won't be so much stuttering as before and such activities as video conference will involve seamless communication without a hitch.
Origin of Lycamobile
Most of Lycamobile revenue comes from its SIM products. Lycatel, which is a part of the Lyca Group, has a large and ever increasing customer base within the expatriate community. The potential user is seeking affordable but high quality communications, particularly in relation to international talk time.
Lycamobile also sells the Pay-As-You-Go SIM to consumers who wish to focus on making international phone calls. As it has the status of a Mobile Virtual Network Operator (MVNO) it leases the radio frequency from a mobile phone network operator and it creates a partnership with the operators in all countries it serves. It has created a distinct business structure based on the MVNO deals arranged across different countries. Lycamobile has always stressed that its aim is to concentrate on providing affordable and high quality international calling options for its customer base. It has emphasised that its main focus has been adopting a competitive pricing arrangement when it enters new markets. This gives it the ability to attract new customers.
2005 saw the launching of the Lycamobile concept. Its business arrangement is structured through the use of its brand name, Lycamobile, where private local national companies are branded and offered a licence with the name "Lycamobile." It has generally operated as an MVNO or as it has done in the Netherlands since 2006 as the principal wholesaler of the Lycamobile-branded product. Lycamobile has managed to expand throughout the world more than 15 million Pay-As-You-Go customers. It is a UK based enterprise which has of late come under fire for failing to pay corporation tax on its wealth of revenue it collects every year.
Why do Customers like Lycamobile?
There are a number of reasons why Lycamobile may be preferred to other MVNOs. One is its extensive coverage and another is its attractive price structure. It offers such deals as:
Free international calls
Free SIM with a no contract commitment
Competitive prepaid plans
$5 offered following the referral of a friend.
Free calls between Lyca customers throughout Australia after each re-charge.
Unlimited XS, S, M and L Plans
At a bargain $24.90 over a 28 day period, Lycamobile's Unlimited Plan XS offers Unlimited National Texts and Talk time, 2GB of data and a bonus of 1GB over the 28 day period. That's less than $8 a GB.
With not much more to pay at $29.90, covering 28 days, there is the Unlimited Plan S which allows unlimited texts and call time to 10 countries as well as within Australia. The data allowance is enormous with 3GB plus an added bonus of 3GB to be used anywhere in the country.
Unlimited Plan M at $39.90 not only offers unlimited texts and talk time in Australia but also offers unlimited talk time to 10 other countries and the amount of data stands at a basic of 7GB with a bonus of 2GB for taking up the plan.
Unlimited L at $44.90 for 28 days offers unlimited texts and call time within Australia and unlimited talk to 40 countries. 7GB is part of this plan with 2GB added as a Bonus.
To sum up, because it's an international network, Lycamobile offers unlimited free calls to all Lycamobile numbers in Macedonia every time you top-up, free calls from Lycamobile Australia to Lycamobile USA and Hong Kong and free calls between Lycamobile subscribers in Australia. When you call any network in Nigeria, Lycamobile customers in Australia can get discounted calls to that location.