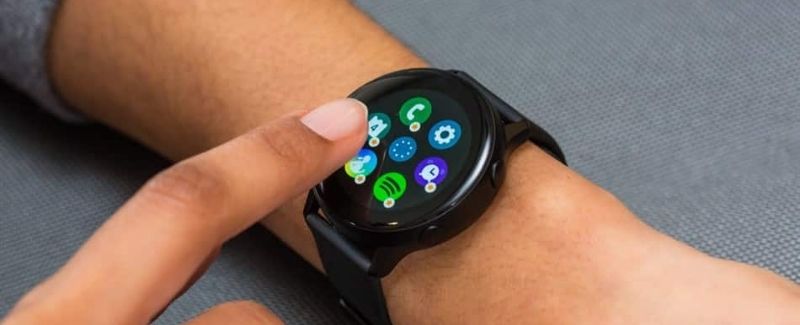 The wearable market
Smartwatches are wearable devices with a number of features packed into the simple design of a wrist watch. Unlike wrist watches though, the smartwatches does a lot more than tell time.
Demand for smartwatches continue to increase steadily. The global shipments of wearable smart devices are expected to hit 190 million units by the year 2022. Global shipments in smart watches alone are expected to take up 63.3% of that market share, with 86 million smartwatches expected to be shipped by 2021 — double that of 2017. According to an IDC report, there was an 8.5 percent growth in the smartwatch market in 2018 alone.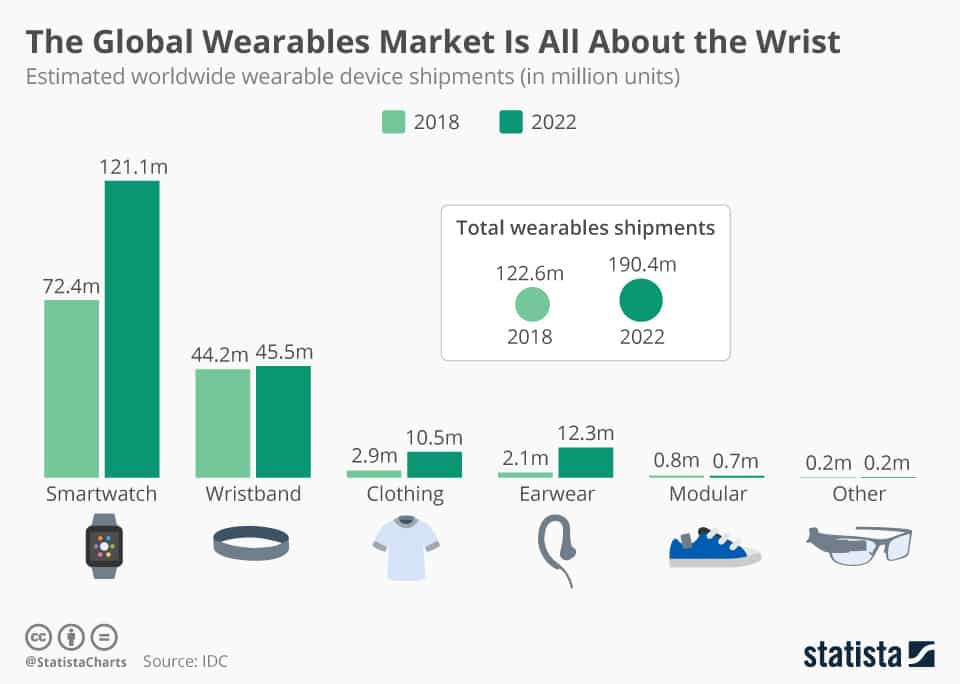 The wearable market will see over 190 million devices shipped in 2022, with smartwatches accounting for about 121 million of those devices. Source
The smartwatch market isn't witnessing its current growth because smartwatches are 'cool' and 'trendy' gadgets. Instead, the popularity of smartwatches can be attributed to their many features and functions.
Top features of smartwatches
The smartwatch market is heavily saturated. As a result, manufacturers try to evolve existing features and implement new ones in an effort to stay ahead of competitors. This constant evolution is a plus for the consumer, as a wide array of features become available in smartwatches.
These additional features enhance the consumer experience. Here are some of the top features of smartwatches:
Alerts and notifications:
Alerts and notifications are easily the most popular feature of smartwatches. Many other features rely on its ability to give users necessary notifications. These notifications could be from applications and connected devices alike, and could include business related messages or notifications from social media channels, and more.Smartwatches can receive two sorts of notifications — notifications that mirror alerts on a connected device or notifications tailored specifically for the smartwatch. In order to receive the latter, the smartwatch is usually a standalone device enabled with cellular connectivity via a SIM.
Time-related features:
Due to their features, smartwatches are regarded more of as smart devices than However, these devices are still essentially watches.Asides from telling the time, smartwatches come with additional time-related features, including stopwatches and alarm clocks. Stopwatches/timers and alarm clocks are especially beneficial to smartwatch users who utilize their watches for fitness activities.It is important to note, however, that many smartwatches do not come with speakers. In such cases, they rely on vibrations to alert users when set time periods have elapsed.
Health and wellness features:
Health- and wellness-related features are another popular set of features utilized by a lot of smartwatch users. Many smartwatches can function as fitness trackers. They include features such as:

Heart rate monitors
Pedometers
Physical activity trackers (for running, swimming, cycling, etc.)
Blood pressure monitors
Sleep monitors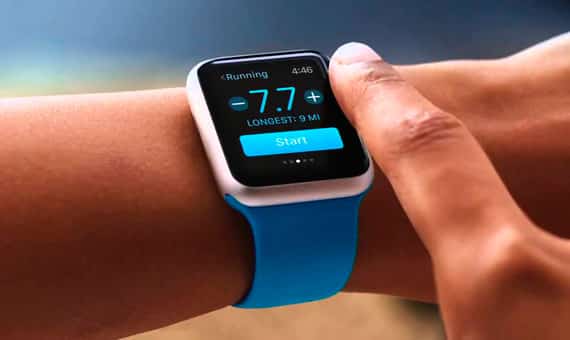 A smartwatch with a fitness feature tracking distance. Source
These features are designed to give smartwatch users an extra insight into daily fitness routines. These features also ease your ability to keep tabs on health routines.
Call/messaging Features:
New generation smartwatches allow users to make and receive phone This can be done in two ways — using the smartwatch as a proxy to answer a call and then speaking through a smartphone, or making the call directly from the smartwatch if the smartwatch comes with cellular connection capabilities. This feature is very popular among users as it allows them maintain connectivity in the event they are physically far from their phones.
Conclusion
Smartwatch features enhance the overall consumer experience. They can function as trackers for the concerned parent hoping to keep tabs of a child that's out of sight. They can serve as fitness devices, tracking distance and time spent on a specific hike, jog, or other exercise. They simplify the use of your smartphone with a sim plan when tethered to it, allowing you to answer calls without reaching for your phone. In short, these devices function as a number of things, all packed into a portable, compatible, wearable gadget. In addition to all these, they still serve their basic function of telling the user what time it is.
The wide varieties of features allow smartwatch users develop feature favourites. While some favourites are peculiar to the individual involved, a wide number of them are shared across the board.
This Month's Hot Offers