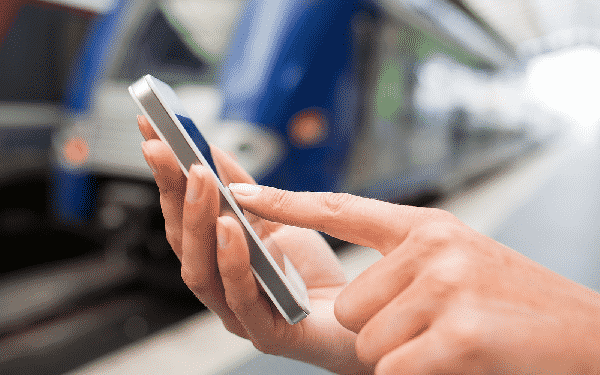 Understanding cell phone plans
In today's world, smartphones are part of our daily lives. A myriad of activities are done from the comfort of our phones, but they require a phone plan that includes calls, texts, and data for internet access.
Cell phone plans are provided by a telecommunications network that grants a paying user access to a voice, text, and data plan of choice.
Voice plans cover incoming and outgoing calls;
Text plans cover text (SMS) and multimedia messaging (MMS); and
Data plans cover any and all forms of activity that uses the internet.
Mobile phone plans can either be prepaid or postpaid, SIM only or Bring Your Own (BYO) phone, contracted or Pay-As-You-Go (PAYG).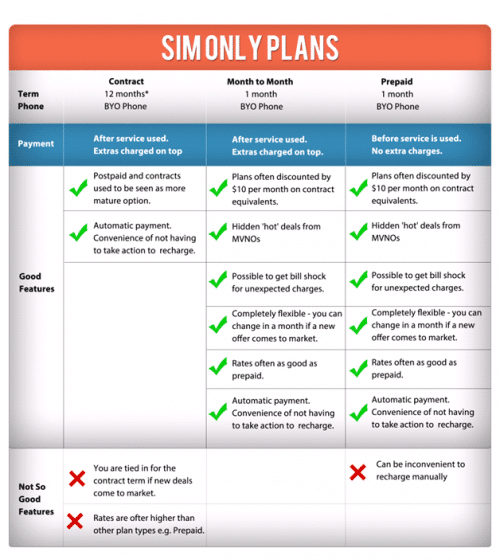 Difference between prepaid and postpaid plans. Source: Whatphone
What are unlimited national call and text plans?
As the name implies, unlimited call and text plans grant the individuals who subscribe to them unlimited call and text access over the network they are subscribed to. Simply put, for the period the individual is on the plan, they will be able to make as many calls as they want, as well as send as many messages as they please.
Unlimited national call and text plans are essentially unlimited call and text plans that are limited to carriers within the country where the plan is purchased.
Are there any advantages to unlimited call and text plans?
By being subscribed to an unlimited call/text plan, consumers enjoy several advantages, such as:
Wide range of options — Often, unlimited call/text plans are bundled with data plans. These data plans can be small or even unlimited themselves. This gives consumers a wide range of phone plan options to choose from.
Payment options — Unlimited plans can be both prepaid and postpaid so the subscriber is at liberty to pick which payment option suits them best.
No contract — These plans are often available without contract, meaning the subscriber is at liberty to switch between plans as they please.
Are there any disadvantages to unlimited call and text plans?
Here are some of the disadvantages one can expect to experience while on an unlimited call and text plan:
Expenses — Unlimited plans are perhaps the most expensive phone plans out there. If you don't mind incurring the slight extra cost, however, they may suit your needs best.
Unspoken clauses — More often than not, unlimited phone plans come with a slew of clauses that can mar the overall experience for the subscriber. Make sure to read the fine print before you commit to any such plans.
Who offers unlimited national call and text plans in Australia?
There are numerous unlimited call and text plans provided by both the 'Big Three' telcos and MVNOs (Mobile Virtual Network Operators) alike.
Take a closer look at some of Australia's most affordable unlimited plans here.
Some clauses that may be attached to unlimited national call and text plans
As stated, there may indeed be numerous clauses attached to unlimited call and text plans.
To start off, 'unlimited' does not always mean 'unlimited'. In many cases, telcos restrict certain aspects of these plans.
With Telstra, for example, unlimited national calls and texts are only permitted to standard Australian numbers. Calls and messages to premium numbers and certain other kinds of numbers will be charged as they are made.
Vodafone and Optus have similar restrictions, as well as others.
You should note that although some restrictions and clauses apply to all unlimited plans, they are mostly tweaked according the the subscription plan being bought.
Final words
Unlimited national call and text plans allow subscribers use these services as much as they want, per the telco's stipulations. In Australia, major telcos and a slew of MVNOs offer unlimited calls and text. There are numerous advantages to being on an unlimited plan, but some disadvantages apply, mostly depending on the telco and plan. Subscribers are advised to read the fine print of all unlimited plans before they decide to commit to one, because they may contain a slew of hidden clauses.
This Month's Hot Offers