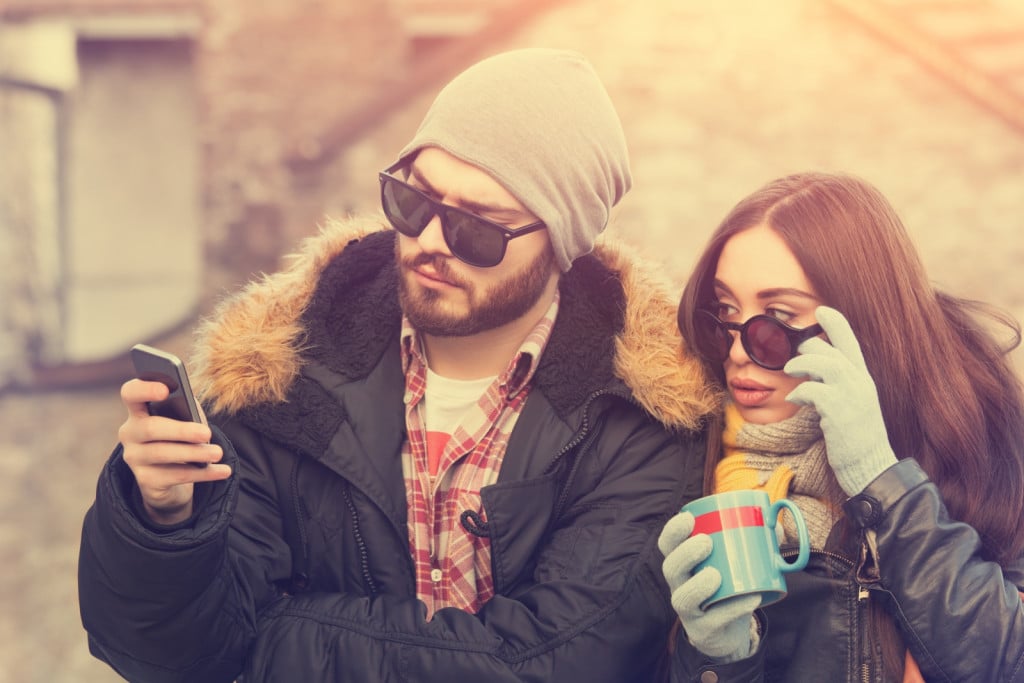 In this article, we explain what a 'Minimum Total Cost' (MTC) means to you.
A Minimum Total Cost or 'MTC' is a term used by Australian phone companies.
MTCs are designed to help you compare the cost of phone plans between phone companies.
You will see a Minimum Total Cost next to any monthly fee relating to a contract term of 12, 18 or 24 months.
In fact, by law, an MTC has to be shown clearly near any telco contract price.
MTCs are the

minimum

you will pay the phone company.
Some charges are applied on top of the MTC.
Services which might cost you more than the MTC are additional data and roaming services.
We believe it's always good to check the specifics of the inclusions you have available to you to be clear on the additional charges.
Best SIM Only Plans February 2019
Boost Mobile | Best Prepaid Data Rates On The Full Telstra Network

Prepaid | 28 day expiry | On The Telstra Mobile Network 3G+4G
Boost Mobile are a reliable brand. They are the only phone company other than Telstra to resell the full Telstra 'Retail' Network. With Boost you'll get:
The full Telstra Mobile Network
Other phone companies resell part of the Telstra Mobile Network. Only Boost and Telstra plans allow you access the whole thing.
Free streamed audio:
Data free streaming of Apple Music (requires subscription) on top of the data included in your plan.
A range that includes 7 day and 28 day plans: 
Boost offer a selection of plans including 7 and 28 day variants.
Recharge options from $10 to $50:
Boost have a total of 5 recharge options for their prepaid plans, ranging between $10 and $50.
Boost Mobile Plans For Your Mobile
All talk time and SMS for use in Australia to Australian numbers. All data is for use in Australia. You can learn more about this company in our Boost Mobile review.
Strong, Simple Plans & A Well Known Brand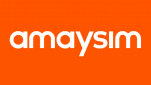 Amaysim | Prepaid Plans | Optus Mobile Network 3G+4G
Amaysim are the 4th biggest phone company in Australia with over 1m customers. They consistently have one of the highest customer satisfaction ratings in the industry and have prepaid (28 day expiry) plan range – just select the option you want in their checkout. With Amaysim, you'll get:
Strong plan range:
Amaysim have a range starting at $10 per month and rising to $50 per month. Data inclusions are up there with the best available and, with Amaysim, things are nice and simple. You're just buying voice calls, SMS and data. There are no optional extras.
New International Inclusions:
Any plan you buy, starting at $30 per month will now include free International Calls to 12 destinations.
Great Customer Experience:
Amaysim are consistently one of the best performing†phone companies when it comes to customer satisfaction.
Amaysim's plan range:
You can find out more about this company in our Amaysim review.
Yomojo plans

Prepaid | 30 day expiry | On the Full Optus 4G Plus Network 
Yomojo are unique in the Australian market. They offer you an unbelievable range of plans. Yomojo's plans are completely configurable through their website. They also have some pre-configured unlimited plans for those who want a more standardised plan.
Prepay Plans :
Yomojo recently revised their plan range and now offer prepaid plans only.
Use the full Optus 4G Plus network :
Yomojo use the full Optus 4G network. You'll get the latest 4G speeds in 4G coverage areas in all the same places as customers who go to Optus direct.
Yomojo plans for your mobile
You can learn more about them and their unique content in our Yomojo review.
OVO Mobile – Free Video & Radio Content

Prepaid | 30 day expiry | On the Full Optus 3G and 4G Network 
OVO's offer a totally new way of looking at a phone company – they're one of our best selling partners. Their plans are, pretty much on a par for data inclusions with the best in the industry. In addition to talk time, SMS and data, OVO's plans include exclusive access to exclusive video content. All of OVO's plans come with 'OVO Play' an app which lets you watch their free content on your plan. With OVO, you'll get:
Free Video Content – Motorsport, Sailing, Gymnastics & Water Polo :
OVO offer a growing list of free video and audio content. Motorsport fans might like the 400 Thunder Professional Drag Racing Series, Australian GT, Formula Drift and other petrol head live streaming. OVO Play also includes other sports like sailing and gymnastics. The price of the content is included in the monthly line rental charge you pay OVO for your prepaid plan. So, importantly: You won't see your data balance decline while you're watching them, the streamed content is free.
Free Streamed Audio:
OVO's plans also offer FREE radio streaming, also included in your plan offers access to the Tripple M network and other selected stations.
OVO for Kids:
OVO's plans come with the offer of free access to Parental Lock software. Buy your child the $9.95 plan from OVO and you'll be able to monitor what they access on their phone and set times for it to turn off and turn on it's own connection to the internet.
OVO Plans for your mobile
Picking an OVO plan is simple. All of OVO's plans include Unlimited talk and SMS in Australia to Australian numbers plus superfast 4G data.
You can learn more about them and their unique content in our OVO review.
Kogan Mobile – Best Value on the Vodafone Network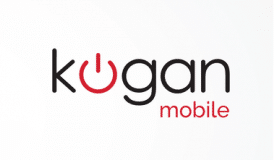 Prepaid | 30 day expiry | On the Full Vodafone 3G and 4G Network 
Kogan Mobile keep it simple. They have some of the most competitive SIM Only / Prepaid plans in Australia, on the much improved Vodafone network. With their multi month recharge options, Kogan add some genuine value and choice to the market.
With Kogan, you'll get
Monthly, quarterly or annual options : Do you want a single recharge payment with a 1, 3 or 12 month validity ? With Kogan, you'll get discounts for multi-month purchases you were going to make anyway. They add the convenience of less frequent running out / topping up. And they keep the total predictability and flexibility of prepaid.
Kogan's 30 day plan range :
Kogan's 30 day plans all have Unlimited talk and SMS in Australia to Australian numbers. The difference is the amount of data which is included.
All talk time and SMS for use in Australia to Australian numbers. All data is for use in Australia. See all Kogan Plans including 90 day and 365 day plans. You can find out more about this company in our Kogan Mobile review.
Overview – Minimum Total Cost – What Is It ?
Minimum Total Costs are a regulatory requirement the phone companies have to provide you. They have the following charachteristics.
They are the minimum you will pay:
A Minimum Total Cost is a limit on the amount you will have to pay your phone company. It is a floor (it's the minimum you will pay), not a ceiling (it's not the maximum you'll pay.)
They relate to contracts only:
Minimum Total Costs relate exclusively to circumstances in which you have taken out a contract with your phone company. That usually means you've committed to pay them for a SIM (or a SIM and a phone) for 12, 18 or 24 months.
They help you understand the charges:
The idea of the Minimum Total Cost is that it gives you an idea (and perhaps some reassurance) about what you will be paying the phone company for access to their network.
You will find them shown clearly, near the price:
All the phone companies selling contracts have to tell you the MTC near the monthly price. In that regard, an MTC is like many other consumer safeguards that regulators have mandated.
They help you compare similar things across phone companies:
You can put MTCs for a 12 month SIM Only contract from Optus, Vodafone and Telstra side by side and compare them in the same way you would an APR (Annual Percentage Rate) from a bank or a 'cost per 100g' label on 2 bags of flour from a supermarket.
SIM Only and Prepaid plans which do not have multiple month commitments do not have to show Minimum Total Costs.
What services are covered and what services are not covered by an MTC ?
Unfortunately, exactly what plan features are charged for as part of your monthly service fee depends entirely on the plan.
Additionally, there have been some changes in the last year or so which have made it even harder to determine what is included in your phone plan. Entertainment services are now provided by some telcos. Phone companies provide access to the English Premier League, AFL / NRL  and streamed audio services. Whether access to these services are 'zero rated' (i.e. included in your MTC) or not will have a material impact on your bill.
What's included in an MTC ?
Here are the general guidelines to use when considering your MTC. Remember, though, as we've said, MTC inclusions vary by plan so make sure you're clear before you sign up.
Calls & SMS in Australia to Australian numbers:
Any contract plan you get these days is almost certain to come with unlimited national calls and SMS made by your phone (while it's in Australia) so long as you are calling someone else in Australia. Since voice and SMS allowances are almost all unlimited these days, you are almost certain to be able to call voicemail as part of your MTC, too.
Some data:
As you know, your phone plan will come with an allowance of a few GB of data per month. The contract plans to which MTCs apply are offered almost exclusively by the bigger telcos, Optus, Telstra, Vodafone and Virgin Mobile. As a result, any extra you use, on top of that monthly allowance will be charged on top of your phone plan at $10 per GB.
International calls:
These will or will not be included in your plan in a way which is likely to be clear from the marketing materials. You will know whether your plan does or does not include international calls (and therefore has them covered by the MTC).
What services are not included in the Minimum Total Cost ?
Again, while it depends on the specifics of your plan, these are the services for which you may well be charged an amount on top of your MTC. As you can see, there are a few. Careful, they add up.
Roaming:
If you take your phone overseas, you will be charged on top of the Minimum Total Cost for calls you make and the data you use over there.
Extra data:
Most of the phone companies which provide contracts, and therefore MTCs will let you use your plans included GB of data and then charge you $10 per additional GB they provide you. Remember, the amount of data you use increases over time and, if you are 'trapped' in a contract, it is possible you will start to exceed your data allowance during your contract. All those extra $10s extra per month of data can add up over the course of your contract term.
Premium rate numbers:
If you are voting in a TV competition or using any other sort of premium rate service, you are likely to incur charges on top of your MTC.
Directory assistance:
Directory assistance is rarely part of your core plan's offering. Using it costs.
Some international SMS / MMS:
To users, this one may not make sense. Senging an SMS within Australia is often included in the MTC. Sending the same message overseas may well incur a cost. The problem here is that the phone companies charge each other large fees to transact the SMS between them. This problem becomes smaller each year as 'Over The Top' services like WhatsApp take over.
Video calling (if you use their service to do it):
Remember, you can use 'Facetime' or an internet based video calling facility to video call your friends. If you use the telco's Video Calling facility, they are likely to charge you on top of your MTC.
International calls on top of your allowance:
Even if your plan comes with international calls, the chances are they won't be unlimited. Once you hit the limit of your international calls, any incremental calls will be charged on top of the MTC.
Minimum Total Cost – the most common mistakes
It's a minimum, not a maximum:
As you have seen, there are many charges which can be applied on top of a Minimum Total Cost. Increasingly, people find ways around these additional charges but simple things like international texts or an extra GB of data can lead to extra charges which add up to significant amounts over the course of a contract.
You may have to pay to get out:
The telcos are not messing around with this Minimum Total Cost business. They mean it. If you sign an MTC agreement for $480 and want to leave half way through the contract, they may well charge you the $240 to exit ! When you bought a phone + contract plan for $100 a month over 2 years and wanted to leave after 12 months, you could see why they would charge you to exit. You had been given a 'free' phone. But MTCs apply now to contract SIM Only plans. SIMs cost $1 / $2 to make. Even so, if you want to exit a SIM Only contract, you may have to pay the MTC to do it.
How can I check what is and what is not covered in my MTC ?
Every phone plan has to have a clear CIS or Customer Information Statement. You will find one on the phone plan providers' site, near the phone plan name, if you're working through the checkout process. The CIS will tell you clearly what is and what is not included in your phone plan.
Remember, the MTC is the minimum you will pay. And they'll make you pay it!
Australia's Best Prepaid Plans <$30