Best Prepaid Plans With Long Expiry
Best prepaid plans with long expiry terms

180 Day and 365 Day options

Full access to networks
No need to renew often

Good for the elderly

Full access to phone networks
Australian Prepaid Plans With Long Expiry
This article will show you the best prepaid plans with long expiry terms. Before we get into the nitty-gritty of what the best long expiry prepaid plans are we shall first explore what prepaid plans are and what long expiry plans are. We will take a look at their pros and cons, too.
What exactly is a prepaid plan?
These days the mobile market is quite flexible as it offers both pre-paid and post paid options. Most of you are probably used to paying for your mobile bill at the end of the month. Prepaid plans don't work quite like that.
Prepaid plans are a type of SIM only servicewhich are paid for in advance of your use. A common example might be a charge of $30 paid before you used calls, SMS and data on a phone network for a period of 28 days. With post-paid plans, which are what the average mobile user is most accustomed to, calling, texting and data are paid for after use.
The expiry date for a prepaid deal refers to the validity period, usually expressed in days, during which the calls, SMSs and data you have paid for in advance, can be used. When the expiry date run out, you have to recharge (pay again for) your service to renew its validity.
What is a long expiry prepaid plan?
Phone companies, whether they are the Big 3, Telstra, Optus and Vodafone, or a Mobile Virtual Network Operator (MVNO) like OVO or Kogan Mobile, all offer a variety of phone plan options. Expiry periods for each of these SIM only plans vary, but overall the majority of prepaid deals run for around a month.
Most prepaid plans' entitlements last 28, 30 or 35 days:
Most prepaid plans tend to renew every month or so. In fact, this is the norm, although there are a number of plans that now expire after only 28 days and Vodafone prepaid, weirdly, extends for 30 days. There are also daily plans from Optus and weekly plans from a couple of providers, including Boost Mobile.
That's the 'Expiry period':
You pay for prepaid plans in advance of when you use them and, if you don't use what you're given in the expiry period, you'll lose your entitlements. If you forget to renew your plan after the expiry date, the prepaid plan you have can't be used until it's renewed.  This can be annoying if you go on holiday, visit the rellies or go on business overseas because it's possible to forget that your plan is still running, while you are away. It may have already expired by the time you get back unless you scrupulously remember to renew it online while you are away.
There are 2 main types of Long Expiry Plan  :
'Basic' Long Expiry Prepaid Plans:
These are the ones with big entitlements, often unlimited voice and sms calls in Australia to Australian numbers and a healthy amount of data each month.
PAYG Plans:
PAYG or Pay As You Go plans can be used as a way to 'cheat the system.' They often have terms which last 365 days. They're paid for upfront, just like a regular Long Expiry plan but these are actually postpaid SIM Only plans which means you'll have to pass a credit check to get one. These plans suit people who make a small number of calls each month.
Out of interest, there are short term expiry plans out there, too.
What does "long expiry" mean in months, then?
Any prepaid plan with an expiry period of more than around a month (since that's the norm for most plans) counts as a 'Long Expiry plan.'
There are examples of longer expiry plans which have entitlements that stay valid for 90, 180 or even 365 days.
Long expiry plans are essentially a prepaid contract plan with a defined period. You buy multiple months of voice, SMS and data entitlement in a single go and then you use the plan, without recharging it for that period.
Best SIM Only Plans March 2019
Boost Mobile | Best Prepaid Data Rates On The Full Telstra Network

Prepaid | 28 day expiry | On The Telstra Mobile Network 3G+4G
Boost Mobile are a reliable brand. They are the only phone company other than Telstra to resell the full Telstra 'Retail' Network. With Boost you'll get:
The full Telstra Mobile Network
Other phone companies resell part of the Telstra Mobile Network. Only Boost and Telstra plans allow you access the whole thing.
Free streamed audio:
Data free streaming of Apple Music (requires subscription) on top of the data included in your plan.
A range that includes 7 day and 28 day plans: 
Boost offer a selection of plans including 7 and 28 day variants.
Recharge options from $10 to $50:
Boost have a total of 5 recharge options for their prepaid plans, ranging between $10 and $50.
Boost Mobile Plans For Your Mobile
All talk time and SMS for use in Australia to Australian numbers. All data is for use in Australia. You can learn more about this company in our Boost Mobile review.
Strong, Simple Plans & A Well Known Brand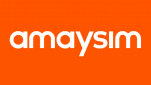 Amaysim | Prepaid Plans | Optus Mobile Network 3G+4G
Amaysim are the 4th biggest phone company in Australia with over 1m customers. They consistently have one of the highest
customer satisfaction ratings in the industry and have prepaid (28 day expiry) plan range – just select the option you
want in their checkout. With Amaysim, you'll get:
Strong plan range:
Amaysim have a range starting at $10 per month and rising to $50 per month. Data inclusions are up there with
the best available and, with Amaysim, things are nice and simple. You're just buying voice calls, SMS and data.
There are no optional extras.
New International Inclusions:
Any plan you buy, starting at $30 per month will now include free International Calls to 12 destinations.
Great Customer Experience:
Amaysim are consistently one of the best performing†phone companies when it comes to customer satisfaction.
Amaysim's plan range:
You can find out more about this company in our Amaysim review.
Yomojo plans

Prepaid | 30 day expiry | On the Full Optus 4G Plus Network 
Yomojo are unique in the Australian market. They offer you an unbelievable range of plans. Yomojo's plans are completely
configurable through their website. They also have some pre-configured unlimited plans for those who want a more
standardised plan.
Prepay Plans :
Yomojo recently revised their plan range and now offer prepaid plans only.
Use the full Optus 4G Plus network :
Yomojo use the full Optus 4G network. You'll get the latest 4G speeds in 4G coverage areas in all the same
places as customers who go to Optus direct.
Yomojo plans for your mobile
You can learn more about them and their unique content in our Yomojo review.
OVO Mobile – Free Video & Radio Content

Prepaid | 30 day expiry | On the Full Optus 3G and 4G Network 
OVO's offer a totally new way of looking at a phone company – they're one of our best selling partners. Their plans
are, pretty much on a par for data inclusions with the best in the industry. In addition to talk time, SMS and data,
OVO's plans include exclusive access to exclusive video content. All of OVO's plans come with 'OVO
Play' an app which lets you watch their free content on your plan. With OVO, you'll get:
Free Video Content – Motorsport, Sailing, Gymnastics & Water Polo :
OVO offer a growing list of free video and audio content. Motorsport fans might like the 400 Thunder
Professional Drag Racing Series, Australian GT, Formula Drift and other petrol head live streaming. OVO Play
also includes other sports like sailing and gymnastics. The price of the content is included in the monthly line
rental charge you pay OVO for your prepaid plan. So, importantly: You won't see your data balance decline while
you're watching them, the streamed content is free.
Free Streamed Audio:
OVO's plans also offer FREE radio streaming, also included in your plan offers access to the Tripple M network
and other selected stations.
OVO for Kids:
OVO's plans come with the offer of free access to Parental Lock software. Buy your child the $9.95 plan from OVO
and you'll be able to monitor what they access on their phone and set times for it to turn off and turn on it's
own connection to the internet.
OVO Plans for your mobile
Picking an OVO plan is simple. All of OVO's plans include Unlimited talk and SMS in Australia to Australian numbers plus
superfast 4G data.
You can learn more about them and their unique content in our OVO review.
The pros of long expiry plans
Long expiry plans are simply a long term low-cost method of allowing ongoing communication. There are several advantages of long expiry plans:
They can save you money:
As with most consumer products, if you buy a lot up front you'll get a discount. Typical savings range from 10% on a 6 month plan to up to 25% on a 12 month plan. Of course, this benefit has to be weighed up against the ever falling price of data.
Less hassle:
You don't have to keep renewing you plan so often, which is great if you want to go overseas for several months while you keep the number safe for when you return. Long expiry plans are of particular use if you want to be assured your phone won't be cut off because you have forgotten to renew or you need a number covering a long time span.
It's done:
Whatever rate you pay, once you have pre-purchased at least you don't need to think about it for another 6 or 12 months.
Best if they phone you:
It's a good plan for someone who is unlikely to want to use the phone themselves very much for voice calls or texts, especially, data yet it allows others to ring them. This means this plan type can be good for people when more important for have you available on the end of a phone line, so they pay for the call then long expiry plans.
Good for the elderly:
It makes a useful phone for elderly relatives or small children so that they can be rung at any time without them having to remember or be able to renew their plan. If you have an elderly relative who lives at home or in a residential care facility, this is a good gift as all they have to do is to remember to keep their phone charged up and turned on!
The cons of long expiry plans
Unlimited texting and very cheap talk time are seen in all the shorter (standard expiry – typically month long validity) plans but longer expiry plans make you pay for everything you use from calls to data.
Cost more upfront:
People often use prepaid plans as a way of carefully managing what they spend on their phone plan each month. Not everyone who buys a prepaid plan can afford the $100 to $300 a long expiry plan costs.
Tie you in:
Since long expiry plans are essentially multi-month contracts you pay for up front, when you've spent the money, you won't get it back.
PAYG Plans are only good if you rarely use your phone:
PAYG plans can be good for a number of reasons. They keep your phone number valid for long periods without costing much. That means you can use them to 'hold' your phone number for you, if it's going to be kept out of use for a long time – for example, if you go overseas or are given a business phone. On the other hand, if you make calls or use any mobile data at all, you should not use a PAYG plan. It'll work out much more expensive.
Australia's Best Prepaid Plans <$30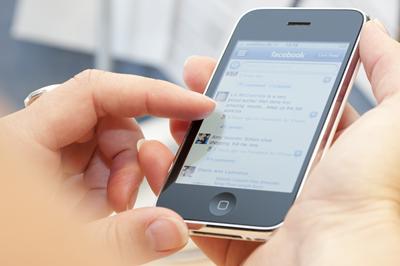 The best available prepaid plans with long expiry dates
Kogan Mobile:
Kogan Mobile has a 365 day long expiry deal. It's SIM only and works on the Vodafone 4G network. The data allowance on their most commpn plan renews after 30 days. They do have 3 month and 12 month options, though. With Kogan, you can earn Qantas frequent flyer points too. Kogan's prepaid approach on its 365 day plans is not quite the same as others offering similar deals. You get a substantial discount if you pay a full 12 months in advance.  They also offer discounts through introductory offers more often than other providers. This sort of plan can be a nice present for an older relative if you know that he or she is unlikely to need data and yet they can be contacted whenever you like and they can contact anyone in Oz whenever they like too.
Optus:
Optus $30 is for SIM only customers and is called My Prepaid Long Expiry. The expiry takes place once 186 days has been reached. Other expiries and denominations are available. As with all Long Expiry Plans, you pay in advance for what you expect to use. Call credit can be used for calls, texts and data within Australia. You can roll over any unused credit up to $500 when you recharge before the expiry date. MyCredit can be used for standard national calls at 20c per minute with standard national texts at 20 cents a message of no more than 160 characters. Data costs 5c per MB which is taken out of MyCredit. Their $60 Recharge lasts 12 months. With that, you can rollover up to $500 when recharging before the expiry date. This deal can be used for standard national calls at a cost of 20c per minute and standard national texts costing 20c per message which do not exceed 160 characters. Data costs 5 cents per MB.
Amaysim:
Amaysim's pay as you go (PAYG) plans include a super cheap minimum recharge cost of only $5. It lasts 365 days before you need to renew it. This is a great plan if all you want is the number for others to ring. Data rates are pretty steep, so only use the phone for data in an emergency and there's no WIFI around. Amaysim works on the Optus 4G network, so is a good choice if you are in an area where Optus coverage is better than Telstra's. You can recharge the plan with whatever credit you want to put on, but remember it will go quickly if you use the phone normally!
Summary / Wrapping it up
Not everyone will want to bother with a long expiry prepaid plan. The whole point of prepaid is to appeal to people who want to budget differently (often more carefully) and paying for multuple months can be difficult for that sort of customer.
On the other hand, if you just want a phone so that someone can contact you, or want to keep a number while you are out of the country for several months, PAYG plans are a good option.
When it comes to prepaid plans with long expiry, the Vodafone network is your best bet at the moment. Kogan and Lebara offer the best long expiry plans. Each serves their own purposes and are more to do with having control over your spending. You can't run up a big bill with prepaid as you will simply be cut off when your credit has run out, whereas you may have an automatic top up arrangement for a post-paid but you will pay the bill at the end of the month.