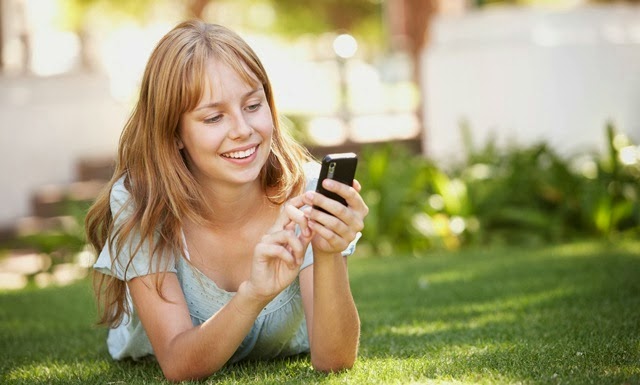 This article will show you the best prepaid plans with long expiry terms.
Before we get into the nitty gritty of what the best long expiry prepaid plans are we shall first explore what long expiry plans are and what the pros and cons of them are too.
What is a long expiry prepaid plan?
Most prepaid plans tend to renew every 30 days. In fact, this is the norm, although there are a number of plans that now expire after only 28 days. If you forget to renew your plan after the expiry date, the phone can't be used until the plan is renewed. Having said that, you may still find that someone can ring you even if the plan needs renewing: it depends on the provider you are hooked up to.
This can be annoying if you go on holiday, visit the rellies or go on business overseas because you tend to forget that your plan is still running while you are away. It may have already expired by the time you get back unless you scrupulously remember to renew it online while you are away.
If you are away from Australia for several months, paying out to keep your plan alive might be quite expensive because it is unlikely you will be using the number. It's probably a lot cheaper getting a local SIM if you are in one particular country for several months, so why would you need to use your Aussie number?.
What does "long expiry" mean in months, then?
Anything more than, say, 30 days, as that's the norm for most plans! Longer expiry plans are either 90, 180 or even 365 days.
Best SIM Only Plans March 2018
Boost Mobile | Best Prepaid Data Rates On The Full Telstra Network

Prepaid | 28 day expiry | On The Telstra Mobile Network 3G+4G
Boost Mobile are a reliable brand. They are the only phone company other than Telstra to resell the full Telstra 'Retail' Network. With Boost you'll get:
Boost Mobile Plans For Your Mobile
All talk time and SMS for use in Australia to Australian numbers. All data is for use in Australia. You can learn more about this company in our Boost Mobile review.
Belong Mobile | Fairest For Data

Postpaid | Month to Month agreement | On The Telstra Mobile Network 3G+4G
Belong sell access to the Telstra Mobile Network. They have a simple to understand plan structure with options on data, national ($5 extra) and international calls ($5 extra.) Belong also offer the fairest treatment of data that any phone company in Australia have. a 'data vault' feature. Whatever data you buy, is yours, forever. It just keeps rolling over until you use it or leave them.
With Belong, you'll get:
Belong Plans For Your Mobile
All talk time and SMS for use in Australia to Australian numbers. All data is for use in Australia. You can learn more about this company in our Belong Mobile review.
Strong, Simple Plans & A Well Known Brand
Amaysim plans can be bought either Prepaid or Postpaid On The Optus Mobile Network 3G+4G
Amaysim are the 4th biggest phone company in Australia with over 1m customers. They consistently have one of the highest customer satisfaction ratings in the industry and have a plan range which you can buy as either prepaid (28 day expiry) or postpaid – just select the option you want in their checkout. With Amaysim, you'll get:
Strong plan range:
Amaysim have a range starting at $10 per month and rising to $50 per month. Data inclusions are up there with the best available and, with Amaysim, things are nice and simple. You're just buying voice calls, SMS and data. There are no optional extras.
New International Inclusions:
Any plan you buy, starting at $30 per month will now include free International Calls to 12 destinations.
Great Customer Experience:
Amaysim are consistently one of the best performing phone companies when it comes to customer satisfaction.
Amaysim's plan range:
You can find out more about this company in our Amaysim review.
OVO Mobile – Free Video & Radio Content
Prepaid | 30 day expiry | On the Full Optus 3G and 4G Network 
OVO's offer a totally new way of looking at a phone company – they're one of our best selling partners. Their plans are, pretty much on a par for data inclusions with the best in the industry. In addition to talk time, SMS and data, OVO's plans include exclusive access to exclusive video content. All of OVO's plans come with 'OVO Play' an app which lets you watch their free content on your plan. With OVO, you'll get:
Free Video Content – Motorsport, Sailing, Gymnastics & Water Polo :
OVO offer a growing list of free video and audio content. Motorsport fans might like the 400 Thunder Professional Drag Racing Series, Australian GT, Formula Drift and other petrol head live streaming. OVO Play also includes other sports like sailing and gymnastics. The price of the content is included in the monthly line rental charge you pay OVO for your prepaid plan. So, importantly: You won't see your data balance decline while you're watching them, the streamed content is free.
Free Streamed Audio:
OVO's plans also offer FREE radio streaming, also included in your plan offers access to the Tripple M network and other selected stations.
OVO for Kids:
OVO's plans come with the offer of free access to Parental Lock software. Buy your child the $9.95 plan from OVO and you'll be able to monitor what they access on their phone and set times for it to turn off and turn on it's own connection to the internet.
OVO Plans for your mobile
Picking an OVO plan is simple. All of OVO's plans include Unlimited talk and SMS in Australia to Australian numbers plus superfast 4G data.
You can learn more about them and their unique content in our OVO review.
Kogan Mobile – Best Value on the Vodafone Network

Prepaid | 30 day expiry | On the Full Vodafone 3G and 4G Network 
Kogan Mobile keep it simple. They have some of the most competitive SIM Only / Prepaid plans in Australia, on the much improved Vodafone network. With their multi month recharge options, Kogan add some genuine value and choice to the market.
With Kogan, you'll get
Kogan's 30 day plan range :
Kogan's 30 day plans all have Unlimited talk and SMS in Australia to Australian numbers. The difference is the amount of data which is included.
All talk time and SMS for use in Australia to Australian numbers. All data is for use in Australia. See all Kogan Plans including 90 day and 365 day plans. You can find out more about this company in our Kogan Mobile review.
Great Value Data & Best For International Calls
Prepaid | 30 day expiry | On the Full Vodafone 3G and 4G Network 
If you're after an unlimited plan with incredible data inclusions, or you make calls overseas, in our view, you need look no further than Lebara. Lebara use the much improved Vodafone 3G + 4G network which covers more than 96% of Australians. With Lebara, you'll get :
Lebara's prepaid plan range:
You can find out more about this company in our full Lebara Review.
The pros and cons of long expiry plans
The pros
There are several advantages of long expiry plans:
You don't have to keep renewing you plan so often, which is great if you want to go overseas for several months while you keep the number safe for when you return.
It's a good plan for someone who is unlikely to want to use the phone themselves very much for voice calls, texts o, especially, data yet it allows others to ring them.
It makes a useful phone for elderly relatives or small children so that they can be rung at any time without them having to remember or be able to renew their plan. If you have an elderly relative who lives at home or in a residential care facility, this is a good gift as all they have to do is to remember to keep their phone charged up and turned on!
The cons
The main disadvantage of long expiry plans is that they could wind up being a lot more expensive than a normal prepaid plan if you use the phone as you would normally. This is because there are less likely to be:
Free Australia wide minutes of talk time, which are now almost always included in most prepaid plans
Free texts
Reasonable data packages
Global roaming availability
In fact, if you do choose a long expiry plan because of the advantages of keeping a number for anyone ringing you, and then start to use it as a normal phone, you are most likely to run out of the small amount of credit quite quickly because of the way calls, texts and data are charged: mostly at casual rates.
So what are the best prepaid long expiry plans currently available?
Right now, there aren't many really good value long expiry plans at all if you want to have your cake and eat it! In other words, if you are looking for a provider that has a long expiry plan and competitive call, text and data rates, you won't find one. But if you want a phone for anyone to ring you and otherwise only use in an emergency, then there are three plans that stand out as the better of the bunch.
Amaysim
Amaysim's pay as you go (PAYG) plans include a super cheap minimum recharge cost of only $5 and it lasts 365 days before you need to renew it. This is a great plan if all you want is the number for others to ring. Data rates are pretty steep, so only use the phone for data in an emergency and there's no WIFI around. Amaysim works on the Optus 4G network, so is a good choice if you are in an area where Optus coverage is better than Telstra's. You can recharge the plan with whatever credit you want to put on, but remember it will go quickly if you use the phone normally!
Aldi
Aldi uses part of the Telstra 4G network for connectivity. Like the Amaysim long expiry plan, it has a PAYG plan which lasts 365 days before renewal for the same paltry $5. As for Amaysim, if you forget about data warnings (ones you should have made yourself) you could soon wipe out any credit you have available.
Kogan
Kogan's "Small" 365 day plan is a little different from the rest. You have to pay for a year upfront, but you get:
1GB of data a month
Unlimited calls Australia wide
Unlimited texts Australia wide
This did cost $179.80 for the 365 days, but is right now being offered for $125.93. That works out at $10.36 for 30 days, which is a pretty good deal if you want to commit to the year. It's a nice present for an older relative if you know that he or she is unlikely to need data and yet they can be contacted whenever you like and they can contact anyone in Oz whenever they like too.
Wrapping it up
Not everyone will want to bother with a long expiry prepaid plan because at first sight they don't seem to offer the sorts of deals that you can get with a typical 30 (or 28) day plan. But if you just want a phone so that someone can contact you or want to keep a number while you are out of the country for several months, they are a good option. Aldi, Amaysim and Kogan are the best of the bunch at the moment, but the situation can change so keep your ears pricked up if you are looking for this sort of plan in the near future.
Australia's Best Prepaid Plans <$30