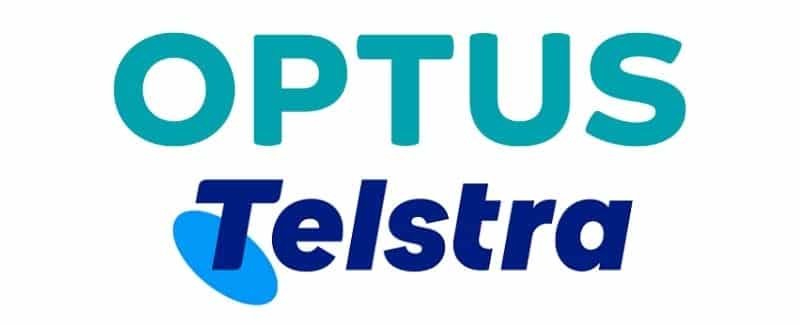 Mobile tower profits
Last year, Optus announced their intention to sell their mobile towers, creating a whole new stream of profits that differs from the traditional telco system. After that, major telco rival Telstra announced the restructuring of their company into four divisions which included Infraco Towers – their network infrastructure holding including mobile towers, which was valued at about $4.5 billion at the time if it was put up for sale.
This triggered a new spat between the telcos, with Optus taking jabs at Telstra for imitating their idea. But with the telco market already highly competitive, Telstra's move came as no surprise.
However, Telstra recently beat Optus to the punch by selling 49% of their Infraco Towers holdings for $2.8 billion to a local consortium managed by Morrison & Co. – a valuation worth 28 times Telstra's Earnings Before Interest, Taxes, Depreciation, and Amortization (EBIDTA), which is more than what the telco initially valued Infraco Towers.
With Telstra selling before Optus, the stakes have changed. In this article, we'll discuss this new revenue stream that the major telcos have discovered. Read on to find out all about why Telstra and Optus are selling their networks.
Events leading up to Telstra's recent sale of Infraco Towers
Telstra's T22 strategy focused on simplifying both products and structure. Prior to that, the telco was a behemoth corporation that often frustrated customers who wanted to navigate something as simply as the telco's SIM plan offerings.
Since the T22 strategy was announced in 2018, the telco has taken steps to simplify mobile plans, hand over AFL and NRL games to Kayo Sport, and even fully digitalize Belong, their profitable Mobile Virtual Network Operator (MVNO).
But in October of last year, Telstra took a more significant step at simplicity by breaking up the telco into 4 divisions – Infraco Fixed, ServeCo, Telstra International, and Infraco Towers. Each division handles a different sector of the telco, but they're all under the Telstra Group umbrella so investors can benefit from all of them.
The subject of this article is Infraco Towers as far as Telstra is concerned, which covers all of the telco's passive physical mobile towers. While initial estimates valued Infraco Towers at about $4.5 billion, the recent sale of 49% of that division means Infraco Towers' value is actually about $5.6 billion a lot more than the telco initially hoped for.
Prior to the sale, it was believed that Telstra would put up Infraco Towers for auction later this year. The sudden sale has now sent ripples throughout the telco market, shaking things up and creating some uncertainties for Optus' upcoming towers auction.
How Telstra's tower sale could affect Optus
Optus was a first mover with the tower sale idea, but Telstra's quick sale of 49% of Infraco Towers has made them the first mover for actual tower sales. This can affect Optus in one of two ways, depending on how you look at it.
On one hand, Optus' tower values could decrease as Telstra have driven a major consortium led by Future Funds out of the picture with their recent sale. But on the other hand, Optus could be looking at an even higher value now that Telstra's tower sale was valued at more than their initial estimates. The former would be bad news for Optus, while the later would be an attractive outcome for the telco.
Last year, Optus' portfolio of mobile towers was valued at over $2 billion. But this could very well change to a much higher valuation now that Telstra have sold just half of their tower portfolio for a lot more than initial estimates. This is especially possible given the fact that Optus is putting up a controlling stake of their towers' portfolio for sale, as opposed to Telstra's sale of a 49% minority stake.
But as stated, Telstra's sale took some major competition off the tower sale market. Future Funds have now dropped out of Optus' upcoming towers auction. This reduces the competition for Optus, which could mean that bidders could enter lower bids than initially expected with the exit of a major bidder.
But with Optus having several other possible bidders still on the table, it's difficult to say what could happen during the auction later this year.
Final words – Why sell mobile towers?
It looks like mobile towers are the new cash cows for telcos. In a market where competition continues to tighten with the introduction of MVNOs and digital brands, both Optus and Telstra have found a way to pivot.
See, mobile towers are highly valuable. Without them, your 3G, 4G, or 5G network would be nonexistent. And with mobile data usage increasing on a yearly basis, as well as the promising rollout of 5G, investors are willing to pay top dollar to steady income from such a valuable asset.
For Telstra, this lucrative asset is a goldmine. The telco's Infraco Towers has the largest wireless infrastructure holdings in the country with about 5,500 mobile towers. Optus' is not as large, but they still have a sizeable wireless masts business that could fetch a lot of profits.
When Telstra announced the $2.8 billion sale of 49% of Infraco Towers, their stocks rose 4.44% on the ASX. And the telco doesn't plan on stopping there – Telstra will likely put up Infraco Fixed next to sell off fixed-line and data centre assets. However, it'll be interesting to see how that'll play out, considering fixed-line assets are inevitably tied in with the NBN.
The bottom line, however, is that Optus and Telstra are selling their networks to boost their bottom lines. Mobile towers are valuable assets and telcos have finally figured that out.