Getting the right Prepaid Plan for Xmas 2017
Christmas is one of the busiest times of the year for phone companies. More prepaid plans are sold at Christmas than at any other time. Christmas 2017 is going to be no exception. Many are provided to children, alongside their first phone, as a present under the tree.
It's been a year of change for phone plans. In this article, we will lay out the key changes that have happened since Santa's last visit – and tell you how they may impact your choice of phone plan. Then we'll give you the key insights in to the best prepaid plans on the market.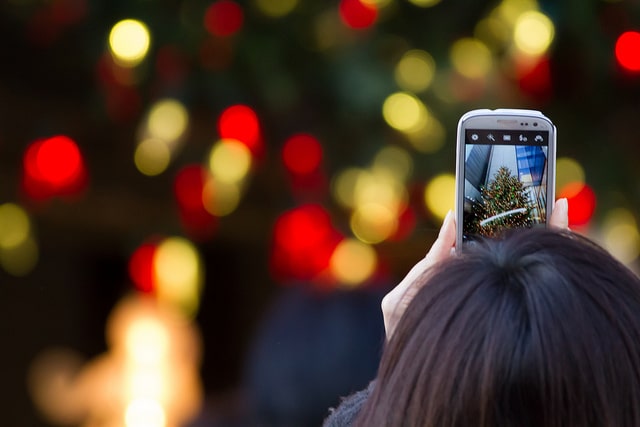 Xmas Prepaid – what's changed since last year?
There have been some material changes in the Australian prepaid market. Competition has lowered the price of data. Innovation by phone companies, particularly smaller phone companie, (known in the industry as MVNOs) has made plans fairer than they've ever been, in an effort to secure your dollar.
Here are the major movements in prepaid plans over the last 12 months and what they mean to the plan you'll get this year.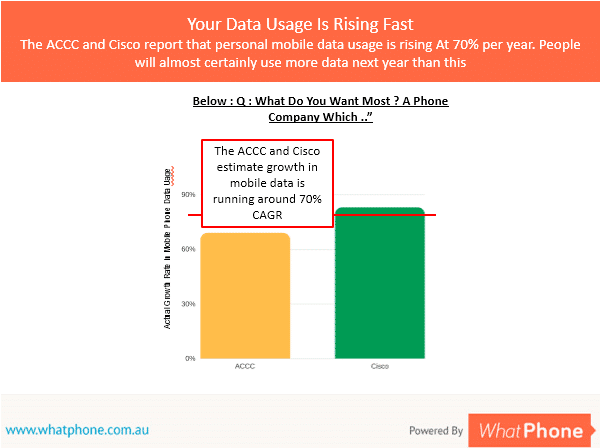 Download My FREE Prepaid Plan pack
The same

 great stuff which makes prepaid better value
Prepaid plans make great gifts because they show generosity and consideration. This is why prepaid plans are a great investment for Christmas.
Prepaid plan gift ideas:
Our advice, when picking a prepaid plan for Xmas is to consider the person you're buying for. We have prepaid options on each networ, which will make great Xmas presents, here:
Alternatives to Prepaid plans
Prepaid plans are the most sold plan type at Christmas time. But they're not the only thing that's available and they are not right for everyone.
Not sure where to start ?
If you're not sure where to begin, that's OK. Here are some ideas to get you going.
Things to remember on top of the Christmas Prepaid Plan itself:
What about the Christmas and New Year's Eve Usage Surge?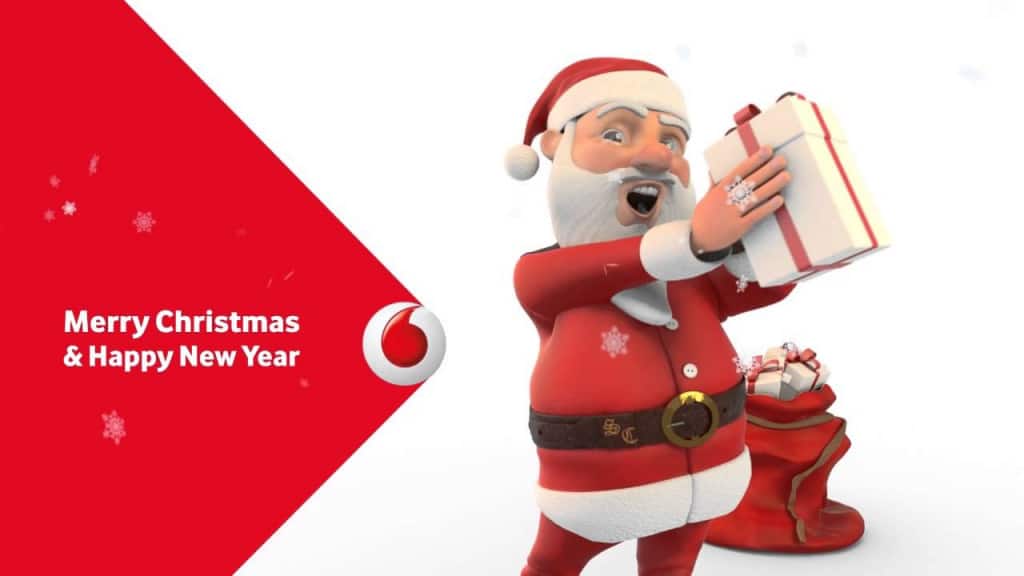 Right now, the telcos will be in the process of trying to anticipate what's likely to happen this Christmas and New Year in terms of the demand for their services. From the customer side, you'll probably also be wondering if your provider is going to do as well this Christmas and New Year as it did last. Christmas is such a busy time for Prepaid Plans, the phone companies have to dedicate a lot of thought to making sure that the plan you buy can be activated and on the network throughout the public holidays which happen over the period.
The festive system is when you and other consumers are likely to use your prepaid services the most. Unknowingly, every time you connect to their network, you will be testing the reliability of your chosen providers.
The telcos don't know exactly what is likely to happen as any sudden upsurge in usage, particularly data, can have a tremendous effect on your experience. You're likely to remember and tell your friends if you have a problem. However, last Christmas and New Year's Eve network connections worked favorably for mobile users because the telcos just about got it right. That means you probably won't have to worry about anything this year either.
Bigger Surge in Demand Expected This Year
The telcos have rarely seen a fall in use over time, so if 2015 to 2016 is anything to go by there is likely to be an even greater surge in network usage from 2016 to 2017. It is expected that the telcos will be well prepared to deal with the sudden influx of use of all the mobile communication tools such as text messages, data usage and phone calls through their apps, Wi-Fi hotspots, and portable cells.
The Use of Cells on Wheels (COWs) Makes its Debut
According to Vodafone, the last festive season saw text messages more than double from 1.5 million to 3.2 million per hour between midnight and the early morning of January 1st. If you are a Vodafone subscriber the company was ready for the upsurge and provided more resources and infrastructure which included the use of cells on wheels (COWs), so that their customers throughout the holiday period were able to maintain constant communication.
A 'COW' is a portable cellular tower which includes mobile wireless communication equipment that has cellular antennas and electronic radio transceiver equipment. The COW network can be enabled through a variety of means, such as satellite, microwave or wired infrastructure. It's an economical option for a telco in times of need, when it wouldn't be financially sensible to permanently upgrade permanently facilities just for the sake of a short-term surge in demand which customarily happens over festive periods. It's the sort of thing they would put near the harbour bridge, on New Years' Eve, to make sure the network functioned OK as everyone sent their New Years Facebook messages of goodwill.
Leading up to last year's festive season Vodafone had completed its 850MHz spectrum re-farming in Canberra, Sydney and Queensland, in order to vamp up its 4G coverage and deliver faster speeds for its customers. It also activated its 850MHz 4G coverage to 235 places throughout Queensland. This lower spectrum band has the capability of penetrating buildings, so along with the use of its 1,800MHz spectrum band, the company managed to have at the ready faster and better 4G coverage. With all these upgrades by the New Year, Vodafone had 96% of Australia's metropolitan area covered by 4G.
Telstra Won Out Last New Year Too
If you were a Telstra subscriber, the company was also ready for its 11.5 million text messages that were sent over its network from 11 pm on the 31st December to 2am on the 1st January. Overall, 900,000GB of data was downloaded over that period, which was double the amount downloaded at  the previous year's facilities. (See what we mean about the amount of data people use increasing?) At least 57 million text messages were sent, and nearly 40 million mobile phone calls were made during New Year's Eve.
The amount of data that was downloaded on New Year's Eve was equivalent to a single person watching 90 years of high-definition(HD) content without stopping. The reason for this amount of usage is due to people sending so many photos and videos of celebrations to relatives and friends alike across the globe. Telstra had already earmarked how to face the challenge by encouraging its users to download on to their devices the Sydney NYE Telstra app, which allowed customers who have an Australian mobile number to pre-load fifty text messages. When the bell struck at midnight and all those messages were sent for free. This sort of planning helped Telstra know when the upsurge in use was to take place so they could be well prepared.
Telstra did some other wheeler dealing last year, as it gained exclusive rights to stream the New Year's Eve fireworks displays in Sydney through the use of its app, its channel on YouTube and its website. The telco filmed the fireworks through the use of a 360o camera rigged up from a number of vantage points, which included the south pylon on the Harbour Bridge. Telstra also encouraged its customers to use Telstra Air hotspots throughout New Year's Eve. Earlier in 2015 it had turned 2,600 public payphones into Wi-Fi hotspots. Telstra's Network Engineering team said that after Christmas Day last year it had experienced record data usage and text message use and it was ready for the explosion in usage for NYE.
With all the successes at last year's festive season, the telcos should be well prepared for the inevitable at both Christmas and New Year this year.
Summing up Prepaid Plans for Xmas 2017
2017 has been an enormous year for Australian phone plans. You've never been given more data, delivered in a fairer way, for your money. The price of calls has fallen, and the extras you'll get in your phone plan, from zero rated (data free) video content, to free streamed audio provide ever more enticing reasons to move your phone plan provider.
Most prepaid plans sold at Christmas are destined for children, many of whom are receiving their first phone. It's the perfect time to offer some education as well as a subsidized way to stay in touch with them and keep them safe.
So, what does 2018 hold in store ? This year could be the last year we have to worry about data. Next year could see the 'advent' of unlimited data plans, if our analysis of TPG's intentions is anything to go by. Amazon has finally launched in Australia. If history is anything to go by, new phone companies will launch and prices will drop further.
Buying a prepaid plan this Christmas means you won't be tied in to a contract. As the market evolves and new deals appear, you'll be able to move again. And maybe buy a phone with the money you saved with this year's prepaid plan.
Sources: 
The ACCC is cracking down on the speed claims the telcos make: https://www.accc.gov.au/media-release/accc-to-monitor-australias-broadband-performance