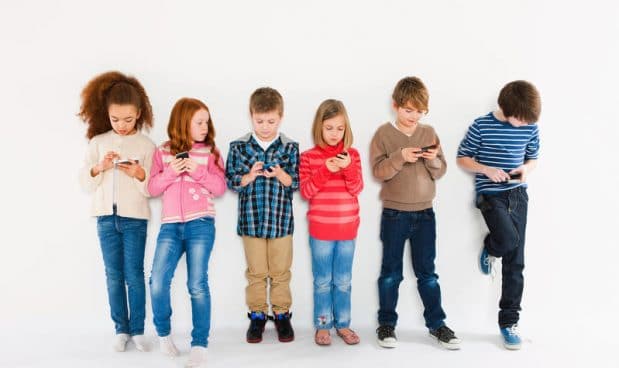 Good communication is a necessary part of parenting, and having a phone can help kids and parents feel more connected. Used correctly, it can give both sides more confidence and make it easier to keep in touch. If you choose the wrong option, you could be looking at a huge bill and some difficult conversations. Here's why a kid's plan can be a great idea, and what you should look for when choosing what's right for your family.
Why give your kids a phone?
Some parents struggle about whether or not their child should have a phone, and what age is right for their child if they do choose to have one available. There is no one right answer, but it's a good idea to start thinking about it when your child is able to make calls, read and write SMS, knows how to care for valuable items and is starting to have a social life where parents don't always attend (like birthday parties and school camps).
No matter how responsible your child is, you'll still need some guidelines in place to help with basic safety and accountability. There are several options you can consider, like:
The phone is only available when going out
The phone is an old-style device with no apps and very limited internet
Phones don't go into the bedroom
Children are responsible for buying their own credit
Only a limited amount of phone numbers are stored, like family and a few trusted friends
Open dialogue about safe and appropriate phone use, including who it's ok to give your number to.
What should you look for in a phone plan?
In almost all circumstances, a prepaid plan is the best option for young people. They are still learning how much things cost, and can get carried away without realising how much they're spending. It's better that they find out by running out of credit, instead of you finding out when you receive a huge bill.
There are many companies that offer budget plans, so there are several options to choose from and no need to spend a lot of money. The three areas you'll need to consider are how many call minutes and SMS they're entitled to, how much data is included, and how much it will cost.
Companies that offer kid's plans
Yomojo is one of the latest companies to offer a plan that is suitable for young people. At $9.90 for 30 days, it's extremely affordable – meaning that you pay less, or your kids can afford it from their pocket money. The plan includes unlimited SMS so you'll always be able to stay in contact, and 200 minutes of standard calls. It also includes a 1 GB of data, which is enough for modest usage but won't support too much time browsing the internet or streaming videos.Yomojo offer a dashboard where you will be able to keep an eye on your children's usage.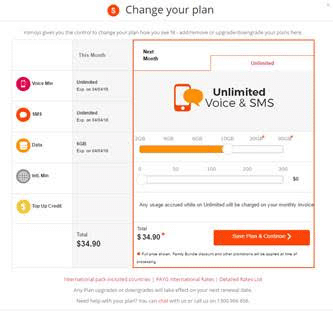 A number of other companies offer a low-cost plan that would work well for young people. Spintel offer a similar deal to Yomojo for $9.95 per month, which includes 200 minutes of standard calls, unlimited SMS and 1.5GB of data that is capped when the limit is reached. Moose Mobile's plan is slightly cheaper at $8 per month, which includes 200 minutes of standard calls and unlimited SMS, but only 500MB of data. Ovo offer the only plan that is specifically aimed at families. Their "Mini" plan offers similar inclusions to the others, with $200 worth of standard calls, unlimited SMS and 1GB of data per 30 days.
Ovo pushes ahead of the rest by including a subscription to Family Zone cyber safety account. Normally costing at least $60 per year, this account allows you to control your children's screen time, filter content, restrict access to social media, control app downloads, and be in charge of in-app purchases. You can also set a daily screen time limit, including restricting it to certain times of the day.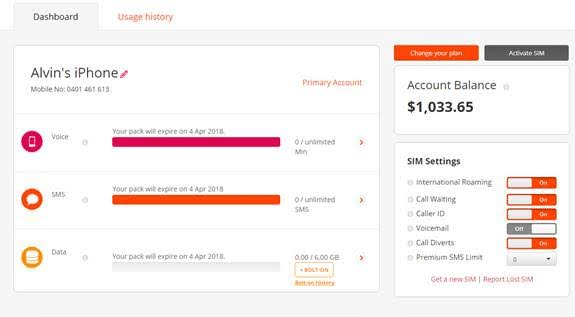 Staying in touch with your kids and limiting their exposure to the negative side effects of phone ownership don't have to be mutually exclusive. With some planning, you can have both.
Sources: